4 years ago
Home Cooking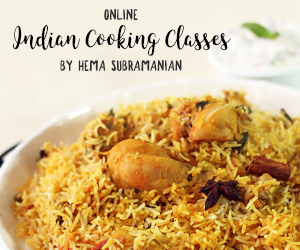 4 years ago
|
Home Cooking
DESCRIPTION
Prep time: 10 minutes
Cook time: 30 minutes
Ingredients
Palak/Spinach
Egg
Chili Powder - 1 tsp
Onion - 2 nos(chopped)
Tomato - 2 nos(chopped)
Garlic - 1 tsp(chopped)
Ginger - 1 tsp(grated)
Turmeric Powder - 1/4 tsp
Kashmiri Chili Powder - 1 tsp
Garam Masala - 1/2 tsp
Coriander Powder - 1 tsp
Green Chili - 3 nos
Cinnamon
Cloves
Cardamom
Peppercorn
Bay Leaf
Salt
Oil
Water
Palak Bites Recipe:
https://goo.gl/JQPNbo
Palak Paneer Paratha Recipe:
https://goo.gl/3odxqs
Method
1. Blanch the spinach leaves and let it cool
2. Blend the cooled spinach leaves to get a fine puree and keep it aside
3. Boil eggs and cut it into halves
4. Heat some oil in a pan and add chili powder and salt
5. Add the cut egg pieces in the pan and roast them and keep them aside
6. In the same pan, add oil and roast the whole spices
7. Add onions, garlic, ginger, green chilies and saute them
8. Add tomatoes, turmeric powder, chili powder, coriander powder, garam masala, and salt
9. Saute them well till the tomatoes are cooked completely
10. Add the spinach puree and let it boil
11. Once boiled, add the roasted egg pieces and once again cook them
12. Spinach Egg Curry is ready.
13. Serve it hot with roti or rice.
You can buy our book and classes on
http://www.21frames.in/shop
HAPPY COOKING WITH HOMECOOKING
ENJOY OUR RECIPES
WEBSITE:
http://www.21frames.in/homecooking
FACEBOOK -
https://www.facebook.com/HomeCookingShow
YOUTUBE:
https://www.youtube.com/user/VentunoH...
INSTAGRAM -
https://www.instagram.com/homecooking...
A Ventuno Production :
http://www.ventunotech.com