5 years ago
Home Cooking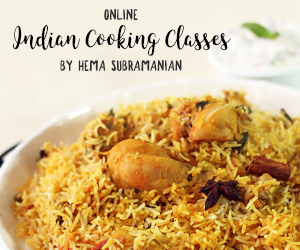 5 years ago
|
Home Cooking
DESCRIPTION
Palak Poori | Spinach Puri
We all would have had masala poori, chole batura but have you tried Palak Poori? This is an easy recipe where you add palak along with some spices to elevate the flavor. This is also a smart way to hide the greens if your kids are picky eaters. Give this recipe a try, am sure that you will love this.
Ingredients
Prep time: 15 minutes
Cook time: 20 minutes
Number of Servings: 4 persons
Wheat flour - 2 cups
Salt to taste
Water
Oil for frying
For Palak Puree
Palak leaves - 1 bunch
Green chili - 2 nos
Water
Dhaba Style Chana Masala recipe -
https://goo.gl/8Yxq2e
Poori Masala recipe -
https://goo.gl/9hqEHB
Peas Masala (Matar Masala) recipe -
https://goo.gl/LZSrLg
Method
1. Blanch green chilies and spinach leaves for about 4 minutes.
2. Let it cool and grind it to a fine paste.
3. In a bowl, take 2 cups of wheat flour and add the palak puree to it.
4. Knead the mixture into a dough.
5. Take small balls of the dough and flatten it to make pooris.
6. Heat some oil for deep frying and add the poori's to the hot oil and fry them till they are cooked.
7. Serve the Palak Pooris hot with some channa masala.
You can buy our book and classes on
http://www.21frames.in/shop
HAPPY COOKING WITH HOMECOOKING
ENJOY OUR RECIPES
WEBSITE:
http://www.21frames.in/homecooking
FACEBOOK -
https://www.facebook.com/HomeCookingShow
YOUTUBE:
https://www.youtube.com/user/VentunoHomeCooking
INSTAGRAM -
https://www.instagram.com/homecookingshow
A Ventuno Production :
http://www.ventunotech.com