1 week ago
Home Cooking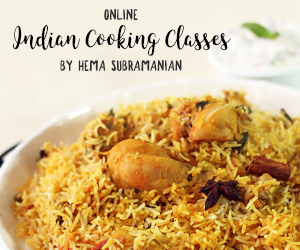 Pan Fried Paneer Tikka Paneer Tikka Dry Paneer Starter Recipes Green Chutney
1 week ago
|
Home Cooking
DESCRIPTION
Method:
1. Soak the byadagi chillies in hot water for 15 mins.
2. Remove the soaked chillies and grind it using the water used for soaked. Grind it into fine paste.
3. For marinade, to a bowl add whisked curd, ginger garlic paste, chilli paste, salt, lemon juice, garam masala, turmeric powder, chaat masala, corn flour, besan, kasuti methi and mix everything well.
4. Add the paneer pieces to this curd misture.
5. Coast the panner pieces in the marinade and let is sit for 1 hour.
6. To a wide pan, add ghee and place the paneer pieces.
7. Roast the paneer on low flame for 3 mins on each pieces.
8. Make sure to roast the paneer on all sides.
9. Serve it nice and hot with some mint chutney.