4 years ago
Home Cooking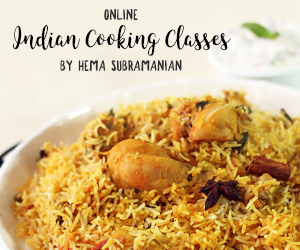 4 years ago
|
Home Cooking
DESCRIPTION
Pancake 2 Ways
#Pancake2ways #ChocolatePancake #BananaOatmealPancake
Pancakes are fluffy and sweet and are one of the comforting breakfast recipes. It is easy to make and can be made in no time. I am going to show you two different pancake recipes, one is a healthy banana oatmeal pancake and another one is a slightly more indulgent chocolate pancake recipe.
American Pancake recipe - http://bit.ly/2SkJSw4
Coconut Pancake recipe - http://bit.ly/2G0yAaU
Prep time: 10 minutes
Cook time: 10 mins
Number of servings: 2-3 persons
Chocolate Pancakes
Ingredients
Maida - 1 1/3 Cup
Cocoa Powder - 4 Tbsp
Baking Powder - 2 Tsp
Sugar - 3 Tbsp
Chocolate Chip - 2 Tbsp
Salt - 1/4 Tsp
Egg - 1 No.
Milk - 1 Cup
Melted Butter - 1/4 Cup
Vanilla Essence - 1/4 Tsp
Milk - 1/4 Cup
Butter
Chocolate ganache
Fresh Cream - 1/2 Cup
Milk - 1/4 Cup
Semi-sweet Cooking Chocolate - 100 Gms
Method
To make pancakes
1. In a medium bowl whisk together egg until creamy. Add in milk and melted butter, whisk until combined well.
2. In another bowl whisk dry ingredients and add it into the wet ingredients. Whisk until combined well. It will be a thick batter. Fold in chocolate chips.
3. Heat a pan over medium heat and either spread a little butter over it.
4. Scoop the batter onto the pan using a 1/4 cup for each pancake.
5. Cook until you see bubbles on the top, for about 1 minute or so.
6. Flip them over and cook for another 1 minute.
7. Transfer to serving plate and repeat with remaining batter.
8. Serve pancakes with chocolate ganache
To make the Chocolate Ganache
1. Heat heavy cream and milk in a saucepan. Remove from heat once it simmers.
2. Pour over chocolate chips and let it sit for 5 minutes without stirring.
3. Then whisk them well until it turns into a smooth and silky ganache.
4. Wait until it reaches room temperature before pouring it over pancakes
Banana Oatmeal Pancakes
Ingredients
Oats - 2 Cups
Ripe Banana - 2 Nos
Baking Powder - 2 Tsp
Salt - 1/4 Tsp
Egg - 2 Nos
Honey - 2 Tbsp
Vanilla Essence - 1 Tsp
Milk - 1 Cup
Butter
For Serving
Butter to taste
Maple syrup to taste
Method
1. Combine oats, banana, baking powder, salt, milk, eggs, honey and vanilla in a bowl; blend until smooth, stopping and stirring the mixture with a spatula as necessary to keep it moving. (If your batter seems too thick, add milk a little at a time until it reaches your desired consistency.)
2. Heat a large skillet over medium heat until hot; add 2 teaspoons butter and swirl to coat.
3. Scoop batter by 1/4 cupfuls onto a hot skillet and cook until the batter starts to bubble. (If batter seems to be cooking too fast, reduce heat; too slow increase heat slightly.)
4. Flip and cook through.
5. Transfer to serving plate and repeat with remaining batter.
6. Serve pancakes with butter and maple syrup or honey
You can buy our book and classes on
http://www.21frames.in/shop
HAPPY COOKING WITH HOMECOOKING
ENJOY OUR RECIPES
WEBSITE:
http://www.21frames.in/homecooking
FACEBOOK -
https://www.facebook.com/HomeCookingShow
YOUTUBE:
https://www.youtube.com/user/VentunoHomeCooking
INSTAGRAM -
https://www.instagram.com/homecookingshow
A Ventuno Production :
http://www.ventunotech.com