4 years ago
Home Cooking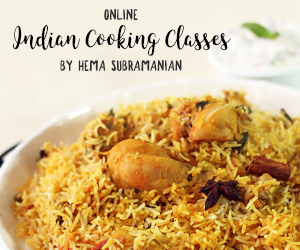 4 years ago
|
Home Cooking
DESCRIPTION
Paneer Jamun
#PaneerJamun #IndianDessert #IndianSweets
Kala Jamun recipe - http://bit.ly/2TiUWqU
Gulab Jamun recipe - http://bit.ly/2To4pRa
Paneer Jamuns or Rose Jamuns are one of those desserts that everyone will enjoy especially kids. It is a very simple and easy recipe to make when compared to Gulab Jamuns and Rasgullas. Serve it chilled. You can store these in the refrigerator for about 7-10 days.
Ingredients
Full-fat Milk - 1 1/2 Litre
Juice Of 2 Lemons
Water - 1/4 Cup
Corn Flour - 1 Tsp
Milk Powder - 2 Tbsp
Rose Colour Liquid Gel
To Make Sugar Syrup
Water - 3 Cups
Sugar - 2 Cups
Rose Essence - 1/4 Tsp
Dired Rose Petals
Cardamom Powder
Method:
1. Boil milk. Switch off the flame and add lemon juice mixed in a cup of water and keep stirring till paneer forms. Stir till the paneer is separated from the whey water
2. Strain the paneer over a muslin cloth. Wash the paneer with water to remove lemon flavour.
3. Squeeze the water gently and tie it. Hang it in a place to completely drain the water for 30 minutes.
4. Add milk powder, corn flour and rose colour.
5. Knead the paneer for 10 minutes. If not kneaded properly the paneer balls will break. also, do not over knead the paneer, as that may harden the jamuns
6. Make small oval shape ball and pinch it in one corner to create a raindrop shape. If sticky grease the hands with ghee.
7. Heat sugar with 3 cups of water. Stir it occasionally to avoid crystallization.
8. When the sugar syrup starts boiling, drop the paneer balls one by one. Make sure not to crowd it, as the paneer balls double in size.
9. Add rose essence at this stage. Close the lid and cook for 10-15 minutes. Open the lid and flip the paneer for even cooking one or twice in between.
10. Soft and Juicy Paneer Jamuns are ready.
You can buy our book and classes on
http://www.21frames.in/shop
HAPPY COOKING WITH HOMECOOKING
ENJOY OUR RECIPES
WEBSITE:
http://www.21frames.in/homecooking
FACEBOOK -
https://www.facebook.com/HomeCookingShow
YOUTUBE:
https://www.youtube.com/user/VentunoHomeCooking
INSTAGRAM -
https://www.instagram.com/homecookingshow
A Ventuno Production :
http://www.ventunotech.com