3 years ago
Home Cooking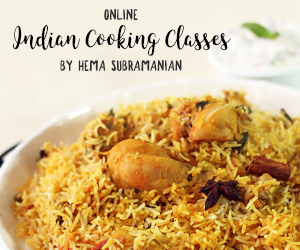 3 years ago
|
Home Cooking
DESCRIPTION
Paneer Bhurji or Paneer Scramble is a cheesy delicacy made out of scrambled cottage cheese. This dish is quick to prepare and yet it so full of flavor. Paneer scramble is a protein rich, hearty and satisfying dish that goes great with breads.
Prep time: 10 minutes
Cook time: 10 minutes
Number of servings: 2-3 persons
Ingredients
Paneer - 200 grams (cut into cubes)
Onion - 1 (finely chopped)
Tomato - 1 (chopped)
Green chilli - 1 (finely chopped)
Ginger & garlic paste- 1 Tsp
Cumin powder - 1/4 Tsp
Salt to taste
Red Chilli powder - 1 Tsp
Cinnamon
Cloves
Oil - 2-3 tsp
A few chopped Coriander leaves
Paneer Ghee Roast recipe:
https://goo.gl/wrL7NU
Dahi Paneer Kebab recipe:
https://goo.gl/FZy9jX
You can buy our book and classes on
http://www.21frames.in/shop
Method
1. Add 2-3 tsp of oil in a wide saucepan.
2. Add the chopped onions and green chiliies and saute. Now, add the whole spices and ginger-garlic paste.
3. Once the onions turn transparent, add the chopped tomatoes.
4. Add some salt and red chilli powder to the pan and keep sauteing.
5. Keep the flame on low and roughly crumble the paneer with your fingers into the pan and gently mix.
6. Add the cumin powder and stir for 5 minutes.
7. Finally, add coriander leaves and mix it in.
8. Your paneer scramble is ready to be served. Serve hot as a filling for chapatti rolls or you can use it for sandwiches.