4 years ago
Home Cooking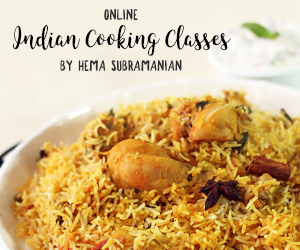 4 years ago
|
Home Cooking
DESCRIPTION
Potato Recipes
#alootikka #aloobonda #potatorice #potato #homecooking
Honey Chilli Potato recipe -
https://goo.gl/vZ3PHw
Achari Aloo Roast recipe -
https://goo.gl/mqLNxR
Aloo Bonda
Ingredients
For Potato Filling
Boiled Potato - 5 nos
Mustard seeds - 1 Tsp
Cumin seeds - 1 Tsp
Onion - 1 no. chopped
Green chili - 3 nos chopped
Chopped Ginger
Turmeric powder - 1/4 Tsp
Coriander leaves
Oil
Salt to taste
For Batter
Besan/Gram flour - 1 cup
Rice flour - 1 Tbsp
Chili powder - 1 Tsp
Turmeric powder - 1/4 Tsp
Salt to taste
Water
Oil for frying
Method
1. In a pan, heat some oil and add mustard seeds, cumin seeds, onions, green chilies, and ginger
2. Saute the onions and add turmeric powder and salt
3. Add the boiled and mashed potatoes and coriander leaves
4. Mix well and let it cool
5. To make the batter, in a bowl add besan/ gram flour, rice flour, salt, chili powder, turmeric powder
6. Add enough and mix it to get a thick batter
7. Now take the aloo masala and roll it into balls
8. Dip the rolled aloo masala balls in the batter
9. Heat some oil for deep frying and start frying the bondas
10. Take the bondas out after they have turned into a golden brown color.
11. Serve the aloo bondas hot, with some chutney or sambar
Tandoori Aloo Tikka
Ingredients
Boiled Baby Potato/Chote Aloo - 15 nos
Oil for shallow frying
Lemon wedges
For Marinade
Hung Curd/Yogurt - 1/2 cup
Fresh Cream - 2 Tbsp
Turmeric powder - 1/4 Tsp
Kashmiri Chili powder - 2 Tsp
Chaat masala - 1 Tsp
Garam masala powder - 1 Tsp
Coriander powder - 1 Tsp
Ajwain/Carom seeds - 1/4 Tsp
Besan/Gram flour - 1 Tsp
Salt to taste
Ginger garlic paste - 1 Tsp
Kala Namak/Black salt - 1/2 Tsp
Few Kasuri methi/Dry Fenugreek leaves
Method:
1. Boil the baby potato/chote aloo and cut into half. Keep aside.
For Marinade
2. In a mixing bowl add hung curd/yogurt, fresh cream, turmeric powder, kashmiri chili powder, chaat masala, garam masala powder, coriander powder, ajwain/carom seeds, besan/gram flour, salt to taste, ginger garlic paste, kala namak/black salt, few kasuri methi/dry Fenugreek leaves and mix well.
3. Add the boiled baby potato/chote aloo and mix with marinade.
4. Let it sit for 30 minutes.
5. We are going to tawa fry it.
6. Heat oil in a pan, add the marinated baby potato and fry until crisp and brown color.
7. Squeeze the lemon and serve the Tandoori aloo tikka.
Potato Rice
Ingredients
Potato - 2 nos
Cooked Rice
Gingelly oil - 1 Tbsp
Mustard seeds - 1/2 Tsp
Chana dal - 1Tsp
Urad dal - 1 Tsp
Red chili - 2 nos
Asafoetida powder - 1/4 Tsp
Curry leaves
Turmeric powder - 1/4 Tsp
Salt to taste
For Masala Powder
Urad dal - 1 Tsp
Chana dal - 1 Tsp
Peppercorn -1 Tsp
Red chili - 7 nos
Coriander seeds - 2 Tsp
Cumin seeds - 1 Tsp
Fenugreek - 1/4 Tsp
Tamarind
You can buy our book and classes on
http://www.21frames.in/shop
HAPPY COOKING WITH HOMECOOKING
ENJOY OUR RECIPES
WEBSITE:
http://www.21frames.in/homecooking
FACEBOOK -
https://www.facebook.com/HomeCookingShow
YOUTUBE:
https://www.youtube.com/user/VentunoHomeCooking
INSTAGRAM -
https://www.instagram.com/homecookingshow
A Ventuno Production :
http://www.ventunotech.com