4 years ago
Home Cooking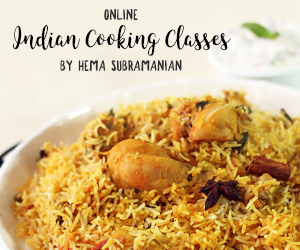 4 years ago
|
Home Cooking
DESCRIPTION
Prawn Recipes
#PrawnRecipes #Prawnfriedrice #Prawnpepperfry
Crispy Prawn Balls
Prep time: 10 mins
Cook time: 20 mins
Number of Servings: 4-5 persons
Ingredients
Prawn - 500 Gms
Salt - 1/2 Tsp
Pepper
Light Soy Sauce - 2 Tsp
Ginger, Garlic, Green Chili & Onion Paste - 1 Tbsp
Egg - 1 No. Whisked
Corn Flour - 2 Tbsp
Breadcrumbs - 1/4 Cup
Coated With Breadcrumbs
Refrigerate The Prawn Balls For 20 Mins
Oil For Deep Frying
To Make Spicy Mayonnaise
Mayonnaise - 3 Tsp
Chili Sauce - 3 Tsp
Method:
1. Chop prawns roughly and keep them in a bowl.
2. Grind ginger, garlic, onions and green chili together and make a smooth paste
3. Add the ground paste to the chopped prawns
4. Add all the ingredients to it except breadcrumbs
5. Mix everything together
6. Divide this prawn mixture into smaller portions and roll it into a ball
7. Put Panko breadcrumbs in a plate and coat each portion with breadcrumb, and make them into balls.
8. Refrigerate for about 10 minutes to hold the shape.
9. Put a kadai on medium flame and pour oil in it, once the oil is medium hot, deep fry these Shrimp balls until they are golden in color
10. Serve these hot Thai style Shrimp Balls with sweet chili sauce.
Prawn Pepper Fry
Ingredients
Prawn - 200 Gms
Gingelly Oil - 1 Tbsp
Whole Spices
(Cinnamon, Clove & Cardamom Pods)
Red Chili - 3 Nos
Onion - 1 No. Chopped
Curry Leaves
Ginger Garlic Paste - 1/2 Tsp
Salt - 1 Tsp
To Make Masala Powder
Coriander Seeds - 2 Tsp
Cumin Seeds - 1 Tsp
Peppercorn - 1 Tbsp
Method
1. For masala powder – Dry roast, 2 tsp of coriander seed, 1 tsp of cumin seed and 1 tbsp peppercorn, allow it to cool and pound them into a coarse powder.
2. Take a pan heat it, add 1 tbsp of gingelly oil, some whole spices (cinnamon, cloves, and cardamom) and add 3 nos red chilies.
3. Then add 1 no. finely chopped onion and cook them until it turns into some nice brown color.
4. Now add few curry leaves and ½ tsp of ginger garlic paste.
5. Add 200 gms of prawn that has been nicely washed with turmeric and salt.
6. Cook it in a low flame and add some required salt.
7. Then add some 3 tsp of pound masala powder and cook it for about 5 min.
8. Serve it hot.
Prawn Fried Rice
Ingredients
Basmati Rice - 200 gms
Egg - 3 nos
Salt to taste
Pepper
Prawn - 200 gms
Sesame oil - 2 Tsp
Chopped Ginger
Chopped Garlic
Spring Onion - 1 bunch
Light Soy sauce - 2 Tbsp
Fish sauce - 1 Tbsp (optional)
Sriracha chilli sauce - 2 Tbsp
Thai Sweet chilli sauce -1 Tbsp
Pepper powder - 1/2 Tsp
Method
1. Boil the basmati rice and keep it aside
2. Add some salt to the rice while it boils
3. In a bowl, whisk the eggs with some salt and pepper
4. In a pan, heat some oil
5. Pour the eggs to make an omelette
6. Take out the omelette when it is cooked and keep it aside
7. In the same pan, heat some oil
8. De-vein the prawns and add to the pan
9. Add some salt and pepper to the prawns
10. Take out the prawns after they have turned pink and keep it aside
11. In a wok, add some oil and heat it
12. Add some finely chopped ginger, garlic, spring onions and the greens of the spring onions
13. Add some light soy sauce, fish sauce, sriracha chilli sauce, Thai sweet chilli sauce and some pepper
14. Give the mixture a quick stir
15. Now start adding the cooked rice to the mixture
16. Cut the omelette into small pieces and add it to the rice
17. Now add the cooked prawns to the fried rice and mix it till everything combines evenly
18. Use some spring onion greens for garnishing and serve it hot.
You can buy our book and classes on
http://www.21frames.in/shop
HAPPY COOKING WITH HOMECOOKING
ENJOY OUR RECIPES
WEBSITE:
http://www.21frames.in/homecooking
FACEBOOK -
https://www.facebook.com/HomeCookingShow
YOUTUBE:
https://www.youtube.com/user/VentunoHomeCooking
INSTAGRAM -
https://www.instagram.com/homecookingshow
A Ventuno Production:
http://www.ventunotech.com