1 year ago
Home Cooking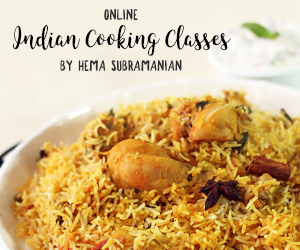 1 year ago
|
Home Cooking
DESCRIPTION
Prawns in Tender Coconut
Prep time: 10 minutes
Cook time: 20 minutes
Number of servings: 4 persons
Ingredients
For Masala Paste
Garlic - 5 nos clove
Ginger a small piece
Shallot - 5 nos
Green chili - 3 nos
Fennel seeds - 1 Tsp
Poppy seeds - 1/2 Tsp (optional)
Water
For Marinating Prawn
Prawn - 250 gms
Turmeric powder - 1/4 Tsp
Chili powder - 1 Tsp
Salt to taste
For Cooking Prawn
Coconut Oil - 2 Tbsp
Tender Coconut Water - 1 1/2 cups
Mustard seeds - 1/2 Tsp
Onion - 2 nos chopped
Tomato - 2 nos chopped
Turmeric powder - 1/4 Tsp
Curry leaves
Salt to taste
Watch more prawn recipes:
https://goo.gl/q3PfoV
You can buy our newly dropped merch and classes on
http://www.21frames.in/shop
Method:
1. In a mixer jar grind ginger, garlic, shallots, green chili, fennel seeds, poppy seeds and add some water. Grind this into a fine paste and keep it aside.
2. Now take the prawns in a large bowl and add turmeric powder, chili powder and salt mix it well and keep it aside
3. Heat a pan with coconut oil, once the oil is hot, add the mustard seeds, onions, and curry leaves and saute it till the onions turn golden brown.
4. Add the ground masala paste and fry it till the raw smell goes
5. Add the finely chopped tomatoes and fry them till they are cooked
6. Add fresh tender coconut water to the masala and cook the masala till the oil seperates
7. Add the prawns to the cooked masala and cook for about 6 minutes
8. Your tasty and juicy Prawns in Tender Coconut is ready to be served hot
9. You can have this with steamed rice, appam, dosa, idiyappam, chapati. It tastes best when served hot.
HAPPY COOKING WITH HOMECOOKING
ENJOY OUR RECIPES
WEBSITE:
http://www.21frames.in/homecooking
FACEBOOK -
https://www.facebook.com/HomeCookingShow
YOUTUBE:
https://www.youtube.com/user/VentunoHomeCooking
INSTAGRAM -
https://www.instagram.com/homecookingshow
A Ventuno Production :
http://www.ventunotech.com