4 years ago
Home Cooking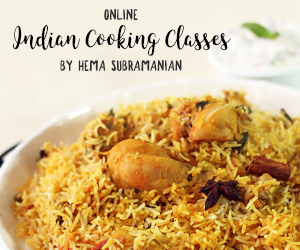 Rava Recipes Rava Uttapam Rava Dosa Bread Rava Kesari
4 years ago
|
Home Cooking
DESCRIPTION
Rava Uttapam
Ingredients
Rava/Sooji - 1 cup
Sour Curd - 1/2 cup
Chopped Onion
Chopped Green chili
Chopped & Deseeded Tomato
Grated Carrot
Chopped Coriander leaves
Oil
Water
Salt
#RavaUttapam
Method
1. In a mixing bowl, add rava/ sooji, salt and sour curd
2. Mix well and add water
3. Once the batter is well combined and let it rest for 10 mins
4. After 10 mins add enough water to get the right consistency
5. Heat a tawa and add a ladle of batter onto the tawa
6. Add chopped onions, green chilies, tomatoes, and carrots
7. Add some oil and cook the uttappam evenly on both the sides
8. Serve the Rava Uttappam hot with some Chutney and sambar.
Rava Dosa
Ingredients
Semolina/Rava/Sooji - 1 cup
All purpose flour/Maida - 1 Tbsp
Rice flour - 1/4 cup
Salt to taste
Thick Butter milk - 1 cup
Water - 2 cups
Few chopped Coriander leaves
For Onion mixture
Oil - 2 tsp
Mustard seeds - 1 tsp
Cumin seeds - 1/2 tsp
Onion - 1 nos chopped
Chopped Ginger
Green chili - 1 no. chopped
Pounded Peppercorns
Few Curry leaves
Asafoetida powder- 1/2 tsp
#RavaDosa
Method:
1. Take a bowl(Buy :
https://goo.gl/2S3IeV
) add semolina (rava/sooji), all purpose flour/maida, rice flour and salt. Mix all together.
2. Take a sause pan (Buy :
https://goo.gl/X9hRl6
) add oil, mustard seeds, cumin seeds, onion, ginger, green chili, roughly pounded peppercorns, curry leaves, asafoetida powder and saute for 2 minutes.
3. Once the onion turns brown, turn off the stove(Buy :
https://goo.gl/Pu97xG
). Let the mixture cools down.
4. To the semolina (rava/sooji) flour mix add sauted onion mixture & mix well.
5. Add thick butter milk and enough water to get watery consistency.
6. Add chopped coriander leaves and let it sit for 20 minutes.
7. The batter should watery. Heat tawa (Buy :
https://goo.gl/GJODU2
), add oil and start pouring the batter from the outside and bring it to the center.
8. Add more oil for more crispness
9. Crispy rava dosa is ready, serve with sambar & coconut chutney.
Bread Rava Kesari
Ingredients
Bread - 5 slices
Rava/Sooji - 1/2 cup
Water - 3 cups
Sugar - 1 1/2 cups
Milk
Pinch of Food Color (optional)
Ghee - 3 Tbsp
Cardamom powder - 1 Tsp
Ghee
Cashew nut
Raisin
Semiya / Vermicelli Kesari recipe -
https://goo.gl/zRd4Tt
Jackfruit Sooji Kesari recipe -
https://goo.gl/GBDpvH
#BreadRavaKesari #Breadrecipe