8 years ago
Home Cooking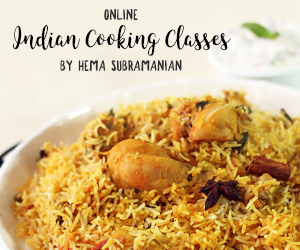 8 years ago
|
Home Cooking
DESCRIPTION
Ridge Gourd skin chutney
Ingredients
Skin of 2 Ridge Gourd
Oil - 2 tsp
Green chilli - 3
Tomato - 2
A piece of Tamarind
Garlic - 2 cloves
Cumin seeds - 1/2 tsp
Carrot - 1 finely chopped
Onion - 1 finely chopped
Salt to taste
Coriander leaves
For Tempering
Oil - 2 tsp
Urad dal - 1 tsp
Mustard seeds - 1/2 tsp
Red chilli - 2
A pinch of Asafoetida powder
A few Curry leaves
Method:
1. Heat 2 tsp of oil in a pan. Add ridge gourd skin to it. Add green chillies, tomato, a little tamarind and salt.
2. Mix it well, cover it with a lid and let it cook for a few minutes.
3. After it cooked, let the mixture cool. Add 2 cloves of garlic, cumin seeds, salt and grind it coarsely using a little water.
4. To this chutney, add chopped onions, finely chopped carrots, chopped coriander leaves & mix it.
5. For tempering: In a pan with hot oil, add Urad dal, Mustard seeds, Red chillies, Asofoetida powder and Curry leaves. Turn off the stove and add the chutney to it.
6. Ridge Gourd skin chutney is ready the best way to have it with steamed rice.
Like us on FACEBOOK -
https://www.facebook.com/HomeCookingShow
Follow us on TWITTER -
https://twitter.com/VentunoCooking
Subscribe to YouTube -
http://www.youtube.com/user/VentunoHomeCooking
A Ventuno Production :
http://www.ventunotech.com