5 months ago
Home Cooking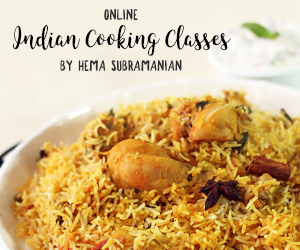 5 months ago
|
Home Cooking
DESCRIPTION
Sakkarai Pongal
Pongal is one of the most common and healthy breakfast dishes of south India. And the varieties are many. Sakkarai pongal is just one of these many varieties of pongal made by the south Indians. Easy to make and pleasing to your taste buds, this is a perfect recipe for any beginner to try out. It is a recipe especially famous during the festival of Pongal in the state of Tamil Nadu in India.
Ingredients
Raw rice - ½ Cup
Moong dal - 2 Tbsp
Jaggery - 1 Cup
Water
Ghee - 1 Tbsp
A few cashew nuts
A few raisins
A few cardamom pods
Edible camphor - tiny pinch
Method
Roast Moong dal and Raw rice for a few minutes in a deep cooker pot.
Then, add water and let it pressure cook for about 2-3 whistles.
To melt jaggery - take a small pot, add quarter cup water and add the jaggery.
Strain the melted jaggery into the boiled dal and rice. Let it cook on medium low flame.
Add freshly ground cardamom and edible camphor. Turn off the stove. It will thicken and reach the right consistency as it cools down.
In another pan roast cashew and raisins in some ghee and add it as a garnish to the sweet pongal.
WEBSITE:
http://www.21frames.in/homecooking
FACEBOOK -
https://www.facebook.com/HomeCookingShow
INSTAGRAM -
https://www.instagram.com/homecooking
TWITTER -
https://twitter.com/VentunoCooking
A Ventuno Production :
http://www.ventunotech.com