5 years ago
Home Cooking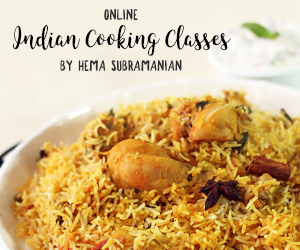 5 years ago
|
Home Cooking
DESCRIPTION
Shahi Paneer
Ingredients
Water - 1 1/2 cups
Chopped Onion - 1 no
Chopped Garlic - 7 no
Chopped Ginger - 1 no
Cashew nuts - 2 tbsp
Almonds - 2 tbsp
Ghee - 3 tsp
Bayleaf
Cinnamon
Black cardamom
Green cardamom
Cloves
shahjeera - 1 tsp
Turmeric powder - 1/4 tsp
Chili powder - 1 tsp
Coriander powder - 1 tsp
Garam masala - 1/2 tsp
Salt
Sugar - 1 tsp
Curd - 2 tbsp
Paneer
Kewra water - 2 drops
Fresh cream
Saffron
Method:
1.Boil 1 1/2 cups of water in a saucepan with Chopped Onion, Garlic, Ginger, Cashew nuts and almonds for 10 minutes till the onions are cooked.
2.Turn off the stove and strain into a glass jar and keep the stock aside.
3.Take almonds from the mixture and remove the skin.
4.Transfer the mixture and almonds to the mixer. Add 2 tbsp of stock and grind to a fine paste.
5.Take a wide saucepan, add 3 tsp of Ghee, whole spices - Bayleaf, cinnamon, black & green cardamom, cloves, 1 tsp of shahjeera and give a quick mix.
6.Now, add the grounded masala paste and mix it all together till it becomes thick.
7. Add 1/4 tsp of Turmeric powder, 1 tsp of Chili powder, 1 tsp of Coriander powder, 1/2 tsp of Garam masala, salt and mix it well with stock.
8.Add 1 tsp of sugar in 2 tbsp of curd in a bowl. Whisk it all together and add it to the pan. Keep the flame on low and cook for 5 minutes.
9. Now, cut paneer into big cubes and add to the mixture.
10. Cook for another 5 to 7 minutes and add 2 drops of kewra water(optional).
11. Mix with water or yoghurt and cook, if you feel gravy is too thick.
12. Garnish with some fresh cream and a pinch of saffron.
Shahi paneer is ready to serve with roti or naan.
WEBSITE:
http://www.21frames.in/homecooking
FACEBOOK -
https://www.facebook.com/HomeCookingShow
INSTAGRAM -
https://www.instagram.com/homecookingshow/
TWITTER -
https://twitter.com/VentunoCooking
A Ventuno Production :
http://www.ventunotech.com