6 years ago
Home Cooking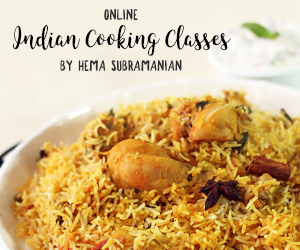 6 years ago
|
Home Cooking
DESCRIPTION
Shallots Sambar (Onion Sambar)
Ingredients
Toor dal - 1 cup (100 ml)
For Masala paste
Oil - 1 tsp
Coriander Seeds - 2 Tbsp
Cumin seeds - 1 tsp
Chana dal - 1 tsp
Fenugreek seeds - a pinch
Red chilis - 6 nos
Asafoetida powder - 1/4 tsp
Grated Coconut - 1-1/2 Tbsp
Shallots - 5 nos
Little water
For Gravy
Oil - 2 to 3 Tsp
Urad dal - 1/2 tsp
Mustard seeds - 1/2 tsp
Chana dal - 1/2 tsp
Cumin seeds - 1/2 tsp
Red chilis - 2 nos
Asafoetida powder - 1/4 tsp
Shallots - 1 cup
Few Curry leaves
Turmeric powder - 1/4 tsp
Tomato - 1 no. (chopped)
Salt
Tamarind puree - 2 cups
Jaggery - 1 small piece
Garnish with coriander leaves
Method
Pressure cook the dal for about 5-6 whistles
Heat a pan with some oil and roast all the dry spices with some grated coconut and a few shallots
Grind this with some water to get a fine paste. Keep the masala aside.
Take a pan and add some oil. Add mustard seeds, chana dal, cumin seeds, asafoetida powder and red chilies. Let the mustard seeds crackle.
Now add the shallots and the curry leaves.
Add turmeric powder, and chopped tomatoes and saute them.
Now add the tamarind puree, and let it come to a boil.
Add the masala paste and add the cooked dal to the tamarind puree.
Check for seasoning and add salt if required and let it cook for about 5 minutes.
Finally, add curry leaves and turn off the stove. Shallots Sambar is ready to be served now.
FACEBOOK -
https://www.facebook.com/HomeCookingShow
INSTAGRAM -
https://www.instagram.com/homecookingshow
A Ventuno Production :
http://www.ventunotech.com