4 years ago
Home Cooking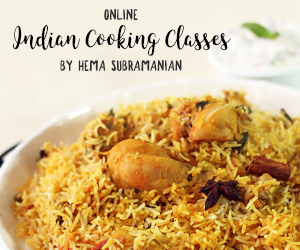 Snacks Recipes Paneer Poppers Methi Papdi Palak Bites
4 years ago
|
Home Cooking
DESCRIPTION
Snacks Recipes | Paneer Poppers | Methi Papdi | Palak Bites
PANEER POPPERS | Starters
One of the most ingenious dishes ever invented has to be the creamy delight that is known as Cheese balls. It is an elegant bite that is a perfect serve for any appetizer plate. A variant of this dish is the Paneer Poppers, or Paneer Balls. Be it an off-season picnic, any party, just a Sunday brunch or some grand occasion, Paneer poppers are still a favourite of everyone, no matter the season or place.
Of course, like every ingenious dish, even paneer balls come various varieties. Stuffed paneer balls, cheese paneer balls, are some to name. The creamy goodness of grated paneer mixed with the goodness of onion-garlic and seasoned with some spices make it the perfect snack!
Ingredients
Paneer - 200 grams
Chopped Onions
Finely chopped Garlic
Green chili - 1 no. chopped
Chopped Coriander leaves
Salt to taste
Chili powder - 1 Tsp.
Pepper powder - 1/4 Tsp.
Cumin powder - 1/2 Tsp.
All-purpose flour/Maida - 1 Tsp.
To make batter
All-purpose flour/Maida - 2 Tbsp.
Corn flour - 2 Tsp.
Salt to taste
Chili powder - 1/2 Tsp.
Water
Method:
1. Grate the paneer block in two different sizes, finely grated as well as widely grated.
2. Mix both together gently in a huge mixing bowl.
3. Add onions, garlic, green chilli and coriander leaves, all finely chopped, to the bowl.
4. Season it with salt, chilli powder, pepper and cumin powder.
5. Mix all the ingredients together gently. Taste once to make sure the seasoning is proper.
6. To this, add a tsp. of maida (all-purpose flour) or corn flour. Mix well using your hands.
7. Now, take a bit of this mixture and shape it into a small ball using your palms.
8. Make similar even sized balls out of the remaining mixture.
9. Now, to make the batter, take 2 tbsp.'s of maida and 2 tsp.'s of corn flour in a bowl. Season it with some salt and chilli powder. Mix the ingredients together.
10. Add some water to this mixture and mix well until you get a thick batter.
11. Dip the balls in this batter and roll them in the bread crumbs. Keep them aside.
12. Refrigerate the balls for about10 minutes.
13. Meanwhile, heat some oil in a wide pan.
14. Once the oil is hot, roll the balls once in your palms and gently drop them into the oil.
15. Deep fry the balls on a low flame until they turn a beautiful golden brown in colour and then carefully remove them from the pan and drain the excess oil.
Best with:
Crunchy hot paneer poppers are ready to be devoured. Serve these delish balls on a platter with some spicy ketchup. It also tastes good with some cheese dip.
Methi Papdi
Ingredients
Preparation Time: 25 Mins
Cooking Time: 20 Mins
Serves: 5
Buy double sided cutters:
https://goo.gl/kuKNhx
Atta/Wheat flour - 1 1/2 cup
Salt to taste
Turmeric powder - a pinch
Chili powder - 3/4 Tsp
Cumin powder - 1/2 Tsp
Hing/Asafoetida powder - a pinch
Ajwain/Carom seeds - few [Buy:
https://goo.gl/hDJUN1
]
Chopped Methi leaves
Water
Little Oil for dough
Oil for deep frying
Method:
1. In a mixing bowl add atta/wheat flour, salt, turmeric powder, chili powder, cumin powder, hing/asafoetida powder, ajwain/carom seeds, chopped methi leaves and mix well.
2. Gradually add water and knead it into a dough.
3. Add a little oil to the dough and knead well.
4. Let the dough sit for 15 minutes.
5. Roll the dough into small balls. Then roll it very thin and using the cutter cut it out.
6. Lightly prick them with a fork on one side.
7. Deep fry it in a hot oil, till it turns crisp and golden color.
8. Serve Methi Papdi as a tea time snack. You can store it in an airtight container.
PALAK BITES | Starters | Snacks
The personal favourites of the south Indians has got to be Samosa's, Vada's and cutlets. Near every roadside stall that sells these yummy and divine snacks, the public can be found waiting in swarms. However, with the amount of spices and oil used, this is not so healthy if had often. Yet, our mind is fickle. It is known to divert from our thoughts and determinations often. And the tempting aroma of these dishes don't help either. So, the only way to keep ourselves satisfied is to find a healthy alternative. Here is a recipe for a tasty snack. While not a samosa, vada or cutlet, it is a bit similar to this. And it is not just a tasty snack, but is also a bit healthy for our health. Why you ask? Because these are made with those healthy palak leaves. So, let's get our kitchen utensils ready!
Ingredients:
Urad dal - 1 cup
Water
Salt to taste
Cumin seeds - 1 Tsp.
Onion - 1 no.. finely chopped
Green chilli - 1 large finely chopped
Ginger - 1 piece finely chopped
Coriander leaves - chopped
Fresh palak - chopped
Oil
Method:
1. Take a large mixing bowl and add a cup of urad dal to the bowl.
2. Soak the dal in enough water for about two to three hours.
3. After it has been soaked, drain the excess water and add the soaked urad dal to the mixer jar.
4. Add a little salt and grind it to a fine batter.
5. Add a bit of water if needed, but make sure the batter is nice and thick. It shouldn't be too thin.
6. Empty the batter into a mixing bowl.
7. Add some cumin seeds, chopped onions, green chilli, ginger, coriander leaves and palak.
8. Mix all the ingredients together. Once the batter is ready, check for seasoning.
9. Meanwhile, heat some oil in a pan for frying.
10. Once the oil is hot, take a little batter and gently drop it into the oil.
11. Lower the flame to a medium-low and fry it until it is a beautiful golden-brown in colour.
12. Once done, remove them from the pan and drain the excess oil.
13. Voila! Your palak bites are ready to be served with some ketchup and a cup of hot tea!
Tips:
You can increase or decrease the number of chillies added based on your tolerance to spiciness.
#PaneerPoppers #MethiPapdi #Palak Bites
You can buy our book and classes on
http://www.21frames.in/shop
HAPPY COOKING WITH HOMECOOKING
ENJOY OUR RECIPES
WEBSITE:
http://www.21frames.in/homecooking
FACEBOOK -
https://www.facebook.com/HomeCookingShow
YOUTUBE:
https://www.youtube.com/user/VentunoHomeCooking
INSTAGRAM -
https://www.instagram.com/homecookingshow
A Ventuno Production :
http://www.ventunotech.com