7 years ago
Home Cooking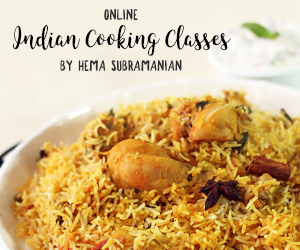 South Indian Spinach Sambar Veg
7 years ago
|
Home Cooking
DESCRIPTION
Spinach Sambar
Ingredients
Spinach - 1 bunch
Cooked Toor Dal - 1 cup
Shallots - 200 gms
Green chilli - 2
Sambar powder - 2 tsp
Salt to taste
Tomato - 1 chopped
Tamarind puree - 1/2 cup
Water - 1 glass
For Tempering
Oil - 2 tbsp
Urad Dal - 1/2 tsp
Chana Dal - 1/2 tsp
Cumin seeds - 1/4 tsp
Mustard seeds - 1/4 tsp
Asafoetida powder a pinch
A few Curry leaves
Method:
1. Pressure cook the Toor Dal & keep aside.
2. Heat Oil in a kadai. Add Urad Dal, Chana Dal, Cumin seeds & Mustard seeds.
3. Once the Mustard seeds starts splattering add a pinch of Asafoetida powder, Shallots, Green Chilli, Curry leaves & saute it for a minute.
4. Now add 2 tsp of Sambar powder, Salt & mix it well.
5. Next add the Tomatoes, Tamarind puree (Dilute it with water) & mix well.
6. Then add Spinach & mix well.
7. Finally add the Cooked Toor Dal, a glass of Water & mix well. At this point check for seasoning.
8. Close it with lid & let it cook for about 10 minutes.
9. South Indian style Spinach Sambar (Keerai Sambar) is ready. Serve it with hot steaming Rice.
Like us on FACEBOOK -
https://www.facebook.com/HomeCookingShow
Follow us on TWITTER -
https://twitter.com/VentunoCooking
Subscribe to YouTube -
http://www.youtube.com/user/VentunoHomeCooking
A Ventuno Production :
http://www.ventunotech.com