3 years ago
Home Cooking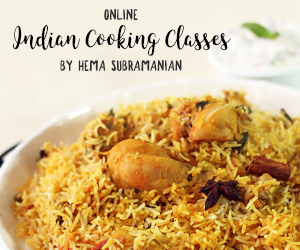 South Indian Style Pumpkin Dish
3 years ago
|
Home Cooking
DESCRIPTION
Pumpkin is one of the most famous vegetables of the South Indian states, yet it is also one of those vegetables that is not used in many dishes. One of the biggest dilemma of every household mom is what to make out of this healthy vegetable. And wouldn't you all have experimented with this vegetable at some point? I know I did, and most turned out horrible! But not one to give up, we kept experimenting, and that is how we ended up with this dish. A simple dish, filled with yumminess, but is one of the healthiest we ever made experimentally. Now, keeping this recipe to myself would be a crime, for there might be many like me out there who might fall in love with this dish. So, here is a simple tutorial for you all to try out.
SOUTH INDIAN STYLE PUMPKIN DISH | Side dish
Ingredients
For Cooking Pumpkin
Pumpkin
Water
Salt to taste
For Masala Paste
Grated Coconut - 1/2 cup
Green chilli - 2 no.'s
Turmeric powder - 1/4 Tsp.
Little Water
For Stir-fry
Coconut oil
Mustard seeds - 1/2 Tsp.
Cumin seeds - 1/2 Tsp.
Shallots - 1 cup thinly sliced
Few Curry leaves
Salt to taste
Preparation:
In a mixer, add freshly grated coconut, chopped green chillies and turmeric powder. Grind until it turns into a coarse paste.
Add a bit of water to this mixture and set the paste aside.
In a pan, add chopped pumpkin and water and close the lid, cook it on a medium flame for about 10 to 15 minutes.
Once the pumpkins are cooked, keep it aside.
Method:
Place a wide saucepan on a stove and pour a little coconut oil in it. Add a few cumin seeds and mustard seeds to the pan.
Once the mustard seeds start spluttering, add the chopped shallots and curry leaves to the pan. Sauté until the onions turn transparent.
Now, add the cooked pumpkins and ground paste to the pan and mix gently.
Season the dish with some salt and cook it on a high flame until the smell of raw ingredients from the paste goes away.
Your pumpkin dish is ready! Surprise your family and guests with this new experimental delicious dish.
Visit our website –
http://www.21frames.in/homecooking
Follow us on Facebook –
https://www.facebook.com/HomeCookingShow
Follow us on Instagram –
https://www.instagram.com/homecookingshow/
Follow us on Twitter –
https://twitter.com/VentunoCooking
Subscribe to us on YouTube –
https://www.youtube.com/user/VentunoHomeCooking
A Ventuno Production –
http://www.ventunotech.com