6 years ago
Home Cooking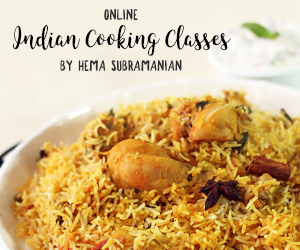 6 years ago
|
Home Cooking
DESCRIPTION
Soya Masala Dry
Ingredients
Soya chunks - 1 cup
Cumin powder - 1 tsp
Cumin seeds - 1/2 tsp
Ginger & garlic paste - 1 tsp
A few Curry leaves
Onion - 1 finely chopped
Tomato - 1 chopped
Red Chilli powder - 1 1/2 tsp
Garam masala powder - 1 tsp
Salt to taste
Water
Oil - 2 tbsp
To Grind
Grated Coconut - 1 1/2 tbsp
Green chilli - 1
Pepper - 1/2 tsp
Fennel seeds - 1/2 tsp
A few cloves of Garlic
Method:
1. Soak soya chunks in hot water for 30 minutes. Squeeze out the excess water and keep it aside.
2. In a wide pan, add oil, cumin powder, cumin seeds, ginger - garlic paste, curry leaves, onion and sauté it for a few minutes.
3. Once the onions turn golden brown add tomato, red chilli powder, garam masala powder, salt and sauté it for a few minutes.
4. Once tomato turns mushy, add soya chunks and mix it well.
5. Grind the grated coconut, garlic, pepper, fennel seeds and green chilli into a coarse mixture.
6. Add the ground mixture to the soya masala and keep stirring till all the excess moisture has been absorbed.
7. Add very little water, cook for 2-3 minutes and blend the masala well.
8. Soya Masala Dry is ready.
Like us on FACEBOOK -
https://www.facebook.com/HomeCookingShow
Follow us on TWITTER -
https://twitter.com/VentunoCooking
Subscribe to YouTube -
http://www.youtube.com/us