1 year ago
Home Cooking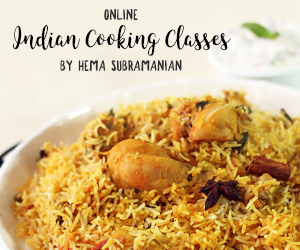 1 year ago
|
Home Cooking
DESCRIPTION
To Make Marinate Chicken
Chicken - 1 Kg
Ground Ginger Paste
Green Chilli Paste
Onion & Garlic Paste
Salt - 1 Tsp
To Make Ginger Chicken
Oil - 3 Tbsp
Onion - 2 Nos
Tomato Puree (2 Nos)
Turmeric Powder - 1/2 Tsp
Coriander Powder - 2 Tsp
Curry Leaves
Fried Onions
Green Chilli - 3 Nos
Ginger Julienne
Roasted Cashew Nuts
Coriander Leaves
You can buy our book and classes on
https://www.21frames.in/shop
Today we are going to see making of crispy ginger chicken. This ginger Chicken fry is best as a starter or evening snack for chicken lovers. Making of this chicken recipe is similar to any chicken starter recipes like chicken 65, spicy chicken fry, tandoori chicken etc, Making of this involves marinating chicken and boil the marinated chicken for 10 minutes and keeping aside. Then fry onions,tomato puree for 5 minutes and add marinated chicken and stir it until it becomes golden brown in colour and dry. This is very easy yet tasty chicken recipe that everyone would love to eat. This spicy and crispy ginger chicken is perfect and best taste guaranteed if you follow the tips and measures provided in this video. Hope you try this yummy recipe at your home and enjoy.
Our Other Videos:
Garlic chicken :https://youtu.be/8RBhlJA4L_w
Andhra chicken fry:https://youtu.be/CMDuPwMNj90
Chicken stir fry:https://youtu.be/Oly953V6I0Y
HAPPY COOKING WITH HOMECOOKING
ENJOY OUR RECIPES
WEBSITE:
https://www.21frames.in/homecooking
FACEBOOK
https://www.facebook.com/homecookings...
YOUTUBE:
https://www.youtube.com/HomeCookingShow
INSTAGRAM -
https://www.instagram.com/homecooking...
A Ventuno Production :
https://www.ventunotech.com/