6 years ago
Home Cooking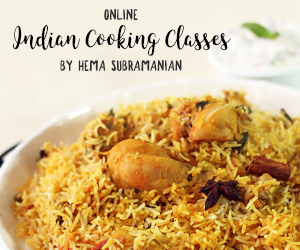 Spicy Mushroom & Baby corn masala
6 years ago
|
Home Cooking
DESCRIPTION
Spicy Mushroom & Baby corn masala
Ingredients
Mushroom - 200 gms
Baby corn - 100 gms
A few cloves of Garlic chopped
Onion - 1 chopped
Spring onion - 1 bunch
Ginger & garlic paste - 1 tsp
Turmeric powder - 1/4 tsp
Pepper - 1/2 tsp
Salt to taste
Red Chilli paste - 2 tsp
Soy sauce - 1 tbsp
Szechuan red chili sauce - 2 tsp
Tomato ketchup - 1 tbsp
A few Curry leaves
A few Coriander leaves
Method:
1. Take a wide pan add oil, garlic, curry leaves, onion, spring onion & sauté the onion till transparent.
2. After that, add ginger & garlic paste, red chilli paste & mix it. Now add all the sauces one after the another soy sauce, szechuan red chili sauce, tomato ketchup, baby corn, mushroom & mix it.
3. Next add salt, turmeric powder, pepper & mix it. Add spring onion stock and save for it to add at the end.
4. Close the pan with lid for about 15 to 20 minutes, till the vegetables is cook.
5. Before turning off the stove add remaining spring onion stock & mix it.
6. Garnish it with chopped coriander leaves.
Like us on FACEBOOK -
https://www.facebook.com/HomeCookingShow
Follow us on TWITTER -
https://twitter.com/VentunoCooking
Subscribe to YouTube -
http://www.youtube.com/user/VentunoHomeCooking
A Ventuno Production :
http://www.ventunotech.com