5 years ago
Home Cooking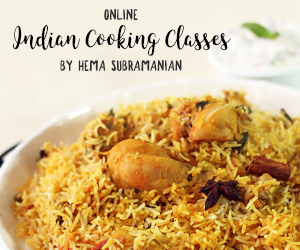 5 years ago
|
Home Cooking
DESCRIPTION
CARROT PORIYAL | Side dish
Spring Onion Stir-fry, commonly known in the south as Spring Onion Poriyal, is one of the easiest, but most healthy dishes to make. It is a tasty and delicious dish, because, not all healthy dishes taste bad! The distinct taste of the spring onions, mixed with the various spices, it makes a perfect dish for kids, teens and old people alike. A perfect side dish for any dish or delicacy, Mrs Hema Subramanian shows you an easy recipe to master this dish.
Ingredients:
Spring Onion - 2 bunch
Besan flour - 3 Tsp
Turmeric powder - 1/4 Tsp
Chilli powder - 1 Tsp
Garam masala powder - 1/2 Tsp
Mustard seeds - 1/4 Tsp
Cumin seeds - 1/4 Tsp
A few Curry leaves
Salt to taste
Oil - 1 tbsp
Method:
1. Heat some oil in a wide pan. Add the mustard seeds and cumin seeds to the pan.
2. Once the mustard seeds start splattering, add the curry leaves and spring onions. Saute it for a few minutes.
3. For the masala powder - add besan flour, chilli powder, turmeric powder, garam masala powder and salt in a bowl. Mix well.
4. After about 2 to 3 minutes gently sprinkle masala powder over the spring onions & stir well.
5. If adding masala powder makes it too dry, add a little oil (about 1 Tsp) and stir it.
6. Keep stirring and fry the ingredients till the raw smell goes off.
7. Keep mixing and make sure the masala is coating the spring onions properly.
8. Finally, turn off the stove.
9. Your Spring Onion Stir Fry is ready! Serve it with any variety of rice or chapati.
Watch more:
http://www.21frames.in/homecooking
Follow on Facebook:
https://www.facebook.com/HomeCookingShow
Follow on Instagram:
https://www.instagram.com/homecookingshow/
Follow us on Twitter:
https://twitter.com/VentunoCooking
Subscribe YouTube:
https://www.youtube.com/user/VentunoHomeCooking
A Ventuno Production:
http://www.ventunotech.com