4 years ago
Home Cooking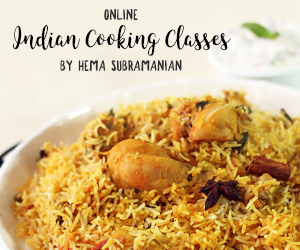 Stuffed Okra Fry (Bharwa Bhindi)
4 years ago
|
Home Cooking
DESCRIPTION
Bharwa Bhindi or Stuffed Okra is a popular Indian side dish in which Okra are stuffed with a tangy and spicy masala filling. The key ingredient to make this dish is the spicy bharwa masala that is made with Garam Masala, Turmeric, Chilli powder, Salt and other curry spices. Optionally dry roasted Besan (Gram Flour) can also be added to the Masala. An ideal lady finger side dish recipe, which is stuffed with besan and spices. it is later stir-fried with very little oil with onions and chillies.
Ingredients:
Okra/Ladies Finger/Bhindi - 250 gms
Coconut oil/Oil for frying
For Masala filling: Coconut Oil/Oil - 3 to 4 tsp
Onions - 2 no.'s chopped
Turmeric powder - 1/4 tsp
Chili powder - 2 tsp
Amchur/Dry Mango powder - 1 1/2 tsp
Coriander powder - 1 tsp
Salt
Grated Coconut - 1/2 cup
Few chopped Coriander leaves
Method:
1. Heat 3 to 4 tsp. of Coconut Oil/Oil in a pan.
2. Add 2 no.'s of finely chopped Onions & Saute it till it turns brown in colour.
3. Then add the turmeric powder, chilli powder, amchur/dry mango powder, coriander powder and salt to the pan. Mix well.
4. Now add some grated coconut and a few chopped coriander leaves to the mixture. Mix well. Turn off the stove. Your Masala filling is ready, keep aside.
5. Cut the Okra head, make a slit from the center (from top to bottom) but don't cut completely & remove the seeds.
6. Stuff the lady fingers/okra/bhindi with the masala.
7. Heat Coconut Oil/Oil in a pan. Gently drop the Stuffed Okras into the oil and cook them on a low flame.
8. Cover the pan and let it cook for a few minutes.
9. Turn the Okra/bhindi to cook both the sides. Fry till it cooks completely.
10. Garnish it with left over masala filling & serve hot. Best with: It is served as a side dish in accompaniment with steamed rice, jeera rice and sambar, dal or with roti as a sabzi.
HAPPY COOKING WITH HOMECOOKING
ENJOY OUR RECIPES
Watch more:
http://www.21frames.in/homecooking
Follow on Facebook:
https://www.facebook.com/HomeCookingShow
Follow on Instagram:
https://www.instagram.com/homecookingshow/
Follow us on Twitter:
https://twitter.com/VentunoCooking
Subscribe YouTube:
https://www.youtube.com/user/VentunoHomeCooking
A Ventuno Production :
http://www.ventunotech.com