4 years ago
Home Cooking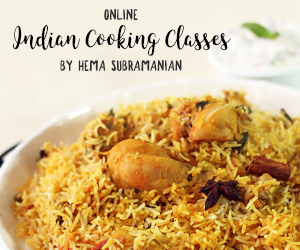 Sweet Corn Chicken Soup Non-veg Soup
4 years ago
|
Home Cooking
DESCRIPTION
Prep time: 20 minutes
Cook time: 60 minutes
Number of servings: 4-5 persons
Chicken noodle soup: https://bit.ly/2KoWCev
Egg drop soup: https://bit.ly/2HZNQ8q
Ingredients
For the Chicken stock:
Chicken (with bone) - 1/4 kg
Carrot - 1 no
Onion - 1 cup
Garlic Few Cloves- Pounded
Few chopped celery
Rock salt
pepper - 1 Bbsp
For the Creamy Corn
Corn - 2 nos
Butter - 1 Tbsp
Salt & Pepper
Water - 2 cups
Corn flour to dilute - 1 tsp
For the Soup
Oil - 2 tsp
Spring onion whites and stalk
Few Ginger Juliens
Salt & Pepper
Egg - 1 no. (whisked)
Corn flour to dilute - 1 tsp
Step 1: Making the Chicken stock
1. Add the chicken, carrot, onion, garlic, celery, rock salt, pepper and water
2. Close and cook for 25 minutes. Strain andseperate the stock water.
3. Shread the chicken meat
Step 2: Making Creamy Corn
Pressure cook the corns with some water and salt. Once cooked, separate the kernels. Grind half of it to paste
In a pan, heat butter. Add remaining kernels, salt & pepper, water and corn paste. Close & simmer for 10 mins. Dilute corn flour & add to the cream to thicken it. Cook for another 5 to 10 minutes.
Step 3: Making the Sweet Corn Chicken Soup
In a pan, heat oil. Add spring onion whites, ginger juliens, shredded chicken and saute for 1 min.
Add the corn cream base, chicken stock & spring onion stalk. Season with salt & pepper
Creamy Sweet Corn Chicken Soup is ready to be served hot.
Visit our website –
http://www.21frames.in/homecooking
Subscribe to us on YouTube –
https://www.youtube.com/user/VentunoHomeCooking
Follow us on Facebook –
https://www.facebook.com/HomeCookingShow
Follow us on Instagram –
https://www.instagram.com/homecookingshow/
A Ventuno Production –
http://www.ventunotech.com