4 years ago
Home Cooking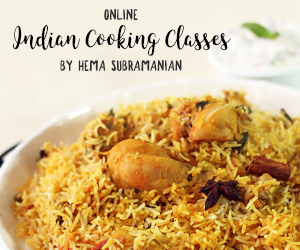 Sweet Corn Vegetable Soup
4 years ago
|
Home Cooking
DESCRIPTION
SWEET CORN VEGETABLE SOUP | Soups
The best way to start off any meal is with some hot and spicy soup. And the creamy texture and spicy flavour of the soup mixed with the sweetness of corns is a favourite of everyone! But different restaurants offer different tastes. Haven't found your taste yet? You can always try out new places. Or, you can make your own. Here is a little recipe for you to try out and experiment with. Alter the quantity of the spices to your liking, and voila! You've found the one that satisfies your taste buds.
Ingredients:
Sweet Corn - 2 no.'s
For Corn cream:
Butter - 1 Tbsp.
Salt & pepper
Corn flour - 1 Tsp.
For the Soup:
Oil - 2 Tsp.
Garlic - 2 cloves (chopped)
Spring onions - 1 stalk (finely chopped)
Carrot - 1 no.'s (finely chopped)
Few Beans (chopped)
Cabbage - 1/2 cup
Celery - 1 stalk (chopped)
Salt & pepper
Corn flour - 1 Tsp.
Method:
1. Cook the corn by boiling it in some water.
2. Remove the kernels and grind half of them to a fine paste.
3. In a wide pan, heat and melt some butter. Add the remaining corn, salt and pepper to the pan. Mix well.
4. Now add some water and the corn paste to the pan. Give the contents of the pan a quick stir. Close and cook.
5. Add diluted corn flour and cook till it becomes slightly thick and creamy in consistency.
6. In another pan, heat some oil. Add garlic, spring onions, carrot, beans, cabbage and celery. Mix well till the vegetables are half-cooked.
7. Add salt, pepper and water to the vegetables. Close and cook the vegetables.
8. Now add the creamy corn and cook till it boils.
9. Add spring onions and diluted corn flour again and cook till its thick in consistency.
10. Voila! Your creamy sweet corn vegetable soup is ready to be served!
Visit our website –
http://www.21frames.in/homecooking
Follow us on Facebook –
https://www.facebook.com/HomeCookingShow
Follow us on Instagram –
https://www.instagram.com/homecookingshow/
Follow us on Twitter –
https://twitter.com/VentunoCooking
Subscribe to us on YouTube –
https://www.youtube.com/user/VentunoHomeCooking
A Ventuno Production :
http://www.ventunotech.com