7 months ago
Home Cooking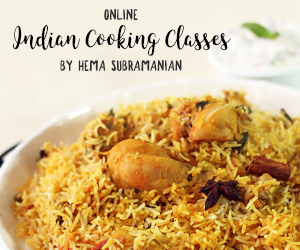 7 months ago
|
Home Cooking
DESCRIPTION
Paratha, originally a fried north Indian dish, is a common favourite of every Indian, be they a north or south camper! And, of course, like every other dish, they come in various varieties. Many believe this dish to be difficult and complex to prepare. It is even believed that only professional and experts can prepare this dish flawlessly. Yet, this is just a belief. This dish, on the other hand, is one of the easiest dishes to prepare once you know the proper method.
SWEET PARATHAS
Everyone would expect to be served some gobi paratha or Aloo paratha when they hear the name Paratha. So, why not surprise your kids by serving them with a sweet delicacy? A new variety of the usually spicy dish, this sweet paratha is sure to blow away your kids taste buds. A dish that is sure to become a kids favourite, here is the recipe broken down into a few simple steps for you to master the Sweet Paratha easily and effortlessly.
Ingredients:
Atta/Wheat flour Dough
Ghee
To grind:
Pistachios
Cashew nuts
Cardamom Pods (remove the skin & add the seeds)
Coconut pieces
Sugar - 5 Tsp
Method:
1. In a mixer jar, add the pistachios, cashew nuts, cardamom pods (without skin), coconut pieces and sugar.
2. Grind them into a coarse mixture.
3. Take a little of the wheat flour (atta) dough and form small balls using your palms.
4. Dust some wheat flour (atta) on a flat surface.
5. Place the dough ball on it and make sure it is properly coated with the dry flour.
6. Flatten the dough evenly using a roti roller. Make sure the dough is not too thin.
7. Now, place a little filling (ground mixture) in the middle.
8. Seal the rolled out dough like how you seal momos.
9. Sprinkle some more wheat flour and roll it out again.
10. Tawa fry the paratha on both sides by drizzling some ghee on it.
11. Your sweet paratha is ready to be served!
Best with:
These Sweet Paratha's taste best when served hot right after they have been removed from the Tawa. I.e. they taste best when freshly made. You can have this paratha plain or with some more filling on top if you want your parathas to taste sweeter.
Watch more:
http://www.21frames.in/homecooking
Follow on Facebook:
https://www.facebook.com/HomeCookingShow
Follow on Instagram:
https://www.instagram.com/homecookingshow/
Follow us on Twitter:
https://twitter.com/VentunoCooking
Subscribe YouTube:
https://www.youtube.com/user/VentunoHomeCooking
A Ventuno Production :
http://www.ventunotech.com