3 years ago
Home Cooking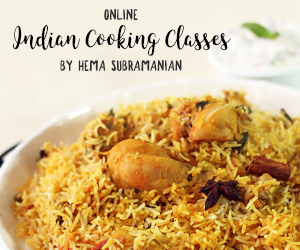 3 years ago
|
Home Cooking
DESCRIPTION
Kala Jamun
Ingredients
Unsweetened Khoya/Kova - 200 gms
Paneer - 100 gms(grated)
All Purpose Flour/Maida - 3 tbsp
Sugar - 2 cups
Cardamom Powder - 1/4 tsp
Rose Essence - 1/2 tsp
Few Strands of Saffron
Juice of 1/2 Lemon
Water
Oil
#KalaJamun #KajuKatli #DoubleDeckerKalakand
Method
1. To make the sugar syrup, dissolve the sugar in water
2. Let it boil
3. Add few drops of lemon, cardamom powder and saffron strands
4. Mix well and keep it aside
5. To make the kala jamuns, mix unsweetened khoya with grated paneer
6. Add plain flour/ maida and knead it to a soft dough (Do not over knead it)
7. Make them into round balls or into your desired shape and size
8. In a kadai, heat oil for deep-frying
9. After the oil is hot (oil should not be too hot or too cold), start adding the balls into the oil
10. Slowly fry them till they come to a rich dark brown color
11. Make sure your sugar syrup is warm enough and add the fried balls to the sugar syrup
12. Let the fried jamuns soak in the sugar syrup at least for a minimum of 2 hours before serving.
13. Kala Jamuns are ready. You can garnish it with chopped pistachios and serve them warm or chilled.
Kaju Katli
Ingredients
Cashew nut - 1 1/2 cups
Water - 1/2 cup
Sugar - 3/4 cup
Cardamom powder - 1/4 Tsp
Ghee - 2 Tsp
DOUBLE DECKER KALAKAND | Sweets & Savouries
Ingredients:
Milk - 1 litre
Paneer - 200 gms finely grated
Khoa (Unsweetened) - 200 gms
Cardamom powder - 1 Tsp.
Sugar - 1 cup
Ghee
Hot Milk - 1 Tbsp.
Cocoa powder - 2 Tsp.
Chopped Pistachios (Unsalted)
Method:
1. Boil the milk in a pan until it thickens and reduces in quantity.
2. Now add the grated paneer to the milk. Mix well.
3. Now, add the Khoa to the milk. Mix well.
4. Add some cardamom powder to the milk. Give it a quick stir.
5. Add a cup of sugar to the milk and mix well. Keep mixing until all the moisture evaporates and it becomes nice and thick.
6. Grease the setting pan with some ghee.
7. Split the contents of the pan (batter) into two equal parts and transfer half the batter to the setting pan. Press it down and level it using a spoon.
8. Now, add 2 Tsp.'s of cocoa powder to a tablespoon of hot milk. Mix well in one direction, making sure no lumps are formed.
9. Add this cocoa-milk mixture to the pan with the remaining batter and mix well.
10. Now, add the remaining cocoa-batter to the setting pan on top of the plain batter and gently press down using the spoon and level it using the spoon.
11. Garnish with some finely chopped pistachios!
12. Level it evenly using the backside of a flat spoon.
13. Let it cool and then refrigerate it for one hour.
14. After an hour, remove it and cut it into several pieces of equal size.
15. Finally, your Double-Decker Kalakand is ready to be served!
You can buy our book and classes on
http://www.21frames.in/shop
HAPPY COOKING WITH HOMECOOKING
ENJOY OUR RECIPES
WEBSITE:
http://www.21frames.in/homecooking
FACEBOOK -
https://www.facebook.com/HomeCookingShow
YOUTUBE:
https://www.youtube.com/user/VentunoHomeCooking
INSTAGRAM -
https://www.instagram.com/homecookingshow
A Ventuno Production :
http://www.ventunotech.com