6 years ago
Home Cooking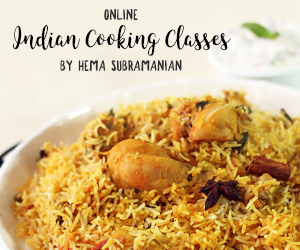 6 years ago
|
Home Cooking
DESCRIPTION
Sweet & Sour Veg soup
The best way to start off any meal is with some hot and spicy soup. But different restaurants offer different tastes. Haven't found your taste yet? You can always try out new places. Or, you can make your own. Here is a little recipe for you to try out and experiment with. Alter the quantity of the spices to your liking, and voila! You've found the one that satisfies your taste buds.
Ingredients
Cabbage - 1 cup (finely chopped)
Carrot - 1 cup (finely chopped)
Green Bell peppers - 1/2 chopped
Yellow Bell peppers - 1/2 chopped
A few Spring onion chopped
A few Celery chopped
A few Garlic cloves chopped
Green chili - 2
Sugar - 2 tbsp
Salt to taste
Pepper - 1 tsp
Corn flour - 1 tbsp
Soy sauce - 2 tsp
Water - 3 cups
Olive oil - 1 tbsp
Method:
1. In a Deep wide pan add olive oil, green chilli, garlic & saute it for a minute.
2. Add all the chopped vegetables (Spring onions, Cabbage, Carrot, Celery, Green Bell pepper, and Yellow Bell pepper) one after the other and saute it for a few minutes.
3. Now add Salt, Pepper, and Sugar to the vegetables and stir well. Pour enough water into the pan such that all the vegetables are covered. You can add vegetable stock also. Let it boil for a few minutes.
4. Dilute some corn flour in water, stirring it well to make sure there are no lumps. This acts as a thickening agent. Pour this into the soup and stir it.
5. Add soy sauce and top it with spring onion stalk.
6. Once the soup thickens, remove it from the stove.
FACEBOOK -
https://www.facebook.com/HomeCookingShow
YOUTUBE:
https://www.youtube.com/ventunohomecooking
INSTAGRAM -
https://www.instagram.com/homecookingshow
TWITTER -
https://twitter.com/VentunoCooking
A Ventuno Production :
http://www.ventunotech.com