5 years ago
Home Cooking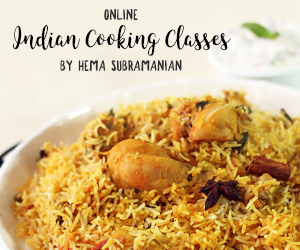 5 years ago
|
Home Cooking
DESCRIPTION
No chat is complete without tamarind date chutney. Ever wondered how to make it? We got you covered this time. Here's an easy recipe of the tamarind date chutney that you can make within few minutes.
Prep time: 5 minutes
Cook time; 15 minutes
Number of servings: 5-6 persons
Bhel Puri: https://bit.ly/2rlT1VR
Corn Palak tiki: https://bit.ly/2HNOyXc
Rajma Tikki: https://bit.ly/2HO52hT
Ingredients
Pitted Dates - 10 no.
Tamarind puree - 1/4 cup
Water
Jaggery - 2 tsp
Black Salt - 1/2 tsp
Chili powder - 1/2 tsp
Dry Ginger powder - 1/2 tsp
Coriander powder - 1/2 tsp
Cumin powder - 1/2 tsp
Salt to taste
Method:
1. Cook the pitted dates by adding water.
2. Once the dates cooked turn off the stove and keep aside.
3. In a wide sauce pan add tamarind puree, cooked dates, jaggery, black salt, chili powder, dry ginger powder, coriander powder, cumin powder, a little salt and mix well.
4. Simmer for 5 minutes. If its too thick dilute with little water.
5. Cool it and blend the mixture by adding water to a smooth paste.
6. Strain the blended mixture, this way you will get a smooth chutney.
7. Store the Tamarind Date Chutney in the refrigerator and use it make chaat items like pani puri, bhel puri, sev puri, aloo tikki and even samosa or pakora.
FACEBOOK -
https://www.facebook.com/HomeCookingShow
YOUTUBE:
https://www.youtube.com/ventunohomecooking
INSTAGRAM -
https://www.instagram.com/homecookingshow
A Ventuno Production :
http://www.ventunotech.com