3 years ago
Home Cooking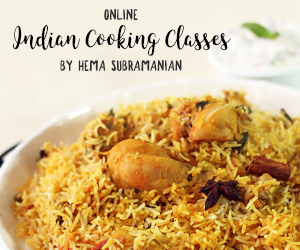 3 years ago
|
Home Cooking
DESCRIPTION
Tawa Paneer
#TawaPaneer #Paneerrecipes #Paneer
Tawa Paneer is an extremely simple street food. It can be had either as a starter or as a snack and it is full of flavors. It is best had hot as a starter or it can also be had with roti or rice.
Ingredients
To Marinate Paneer
Paneer - 400 GM
Curd - 3 TBSP
Kashmiri Red Chill Powder - 2 TSP
Garam Masala Powder - 2 TSP
Salt - 1 TSP
To make Tawa Paneer Masala
Oil - 2 TBSP
Large Onion - 1 Chopped
Tomato - 3 Chopped
Green Chili - 3 Chopped
Ginger Garlic Paste - 1 TSP
Large Capsicum - 1 Sliced
Turmeric Powder - 1/4 TSP
Kashmiri Red Chill Powder - 1 TSP
Coriander Powder - 1 TSP
Cumin / Jeera Powder - 1TSP
Chat Masala - 1 TSP
Salt - 1/2 TSP
Water
Method:
1. Mix paneer with curd, red chili powder, garam masala and salt
2. Marinate it for 10 mins
3. Heat a tawa with some oil, add onions, green chilies and saute till the onions turn brown
4. Add ginger garlic paste and saute
5. Add tomatoes and saute till its cooked
6. Add capsicum, turmeric powder, red chili powder, coriander powder, cumin powder, chaat masala, salt and saute well
7. Add some water and cook for 10 mins
8. Once the oil separates from the masala, add the marinated paneer pieces and stir well
9. Cook the paneer for 5 mins and add kasuri methi and coriander leaves
10. Serve the tawa paneer hot.
You can buy our book and classes on
http://www.21frames.in/shop
HAPPY COOKING WITH HOMECOOKING
ENJOY OUR RECIPES
WEBSITE:
http://www.21frames.in/homecooking
FACEBOOK -
https://www.facebook.com/HomeCookingShow
YOUTUBE:
https://www.youtube.com/user/VentunoHomeCooking
INSTAGRAM -
https://www.instagram.com/homecookingshow
A Ventuno Production:
http://www.ventunotech.com