5 months ago
Home Cooking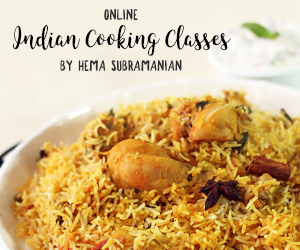 5 months ago
|
Home Cooking
DESCRIPTION
Thaen Mittai (Honey Candy)
All the 90's kids would have definitely enjoyed Thaen Mittai during their childhood. True to its name, Thaen Mittai has pockets filled with sugar syrup. Do try this recipe and surprise your loved ones.
Prep time: 6 hours
Cook time: 30 minutes
Nuber of servings: 6-7 persons
Ingredients
Parboiled Rice - 1 cup
Urad dal - 1/4 cup
Water
Orange Food Color
Cooking soda - 1/4 Tsp
For Sugar Syrup
Sugar - 1 cup
Water - 1 cup
Lemon juice - few drops
Double Decker Kalakand recipe -
https://goo.gl/Srf4CM
Bread Gulab Jamun recipe -
https://goo.gl/NEYHCZ
Method
1. The first step is to soak the rice and urad dal for about 6 hours
2. After soaking for about 6 hours, grind them together to get a thick batter
3. Add some orange/red/pink food coloring and set them aside
4. Now, make the sugar syrup.
5. Add 1 cup of sugar to 1 cup of water and bring it to a boil
6. Add a few drops of lemon juice and set the sugar syrup aside
7. Heat some oil for deep frying
8. Just before frying, add some cooking soda to the batter and mix gently
9. Take the batter in hand and start dropping it in hot oil into small balls
10. Fry them till they are fully cooked and the sizzling sound get low
11. Take the fried balls out and add them into the sugar syrup
12. Make sure that the sugar syrup is warm before adding the fried balls
13. Let the balls soak for about 10 minutes in the sugar syrup
14. Take the Thaen Mittai from the sugar syrup and serve them.
#thaenmittai #honeycandy #homecooking #kidssnack #easysnacks
You can buy our book and classes on
http://www.21frames.in/shop
HAPPY COOKING WITH HOMECOOKING
ENJOY OUR RECIPES
WEBSITE:
http://www.21frames.in/homecooking
FACEBOOK -
https://www.facebook.com/HomeCookingShow
YOUTUBE:
https://www.youtube.com/user/VentunoHomeCooking
INSTAGRAM -
https://www.instagram.com/homecookingshow
A Ventuno Production :
http://www.ventunotech.com