6 years ago
Home Cooking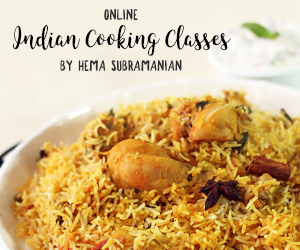 6 years ago
|
Home Cooking
DESCRIPTION
TOMATO RASAM | A south Indian soup
Rasam, chaaru, saaru or kabir is a South Indian soup, traditionally prepared using tamarind juice as a base, with the addition of tomato, chili pepper, pepper, cumin and other spices as seasonings. This is a dish that is commonly prepared in every household. However, the intake of so much tamarind so often is harmful to one's health.
Tomato Rasam is a variation of this dish, which is prepared primarily using tomatoes and ignoring the tamarind puree. This is a healthy and harmless dish that can be consumed by kids, teens and old people alike. Prepare a healthy Tomato Rasam by following a few simple steps written below.
Ingredients:
Masoor Dal - 1/3 cup
Chopped Ginger
Green chili - 1 no. chopped
Tomatoes - 2 nos chopped
Turmeric powder - 1/4 tsp
Salt to taste
Pepper powder - 1 tsp
Water - 2 cups
Garnish it with Coriander leaves
For Tempering:
Ghee - 2 tsp
Urad Dal - 1 tsp
Chana Dal - 1 tsp
Mustard seeds - 1/2 tsp
Cumin seeds - 1/2 tsp
Red chili - 2 nos
Asafoetida powder - 1/2 tsp
Few Curry leaves
Rasam without Tamarind recpie:
https://goo.gl/VKcXH4
Pepper Rasam recpie:
https://goo.gl/ApbsWZ
You can buy our book and classes on
http://www.21frames.in/shop
Preparation
1. Wash 1/3 cups of Masoor dal in some water.
2. Pressure cook the Masoor Dal with enough water & keep aside.
Method
1. Take a pot and heat 2 tsp of ghee in it. Add tempering ingredients (Urad dal, Chana dal, Mustard seeds, Cumin seeds, Red chili, Asafoetida powder & Curry leaves) to the pot and sauté it.
2 Once the Mustard seeds start spluttering add chopped Ginger and Green chili to the pot. Then add the chopped tomatoes and give it a stir.
3. Now, add the turmeric powder, Salt & Pepper powder. Cook till tomatoes are nicely mashed.
4. Now, add water, and the cooked masoor dal into the pot.
5. Close the pot & let it boil for about 10 minutes.
6. Finally, Garnish it with Coriander leaves.
Best with:
Rasam is a South Indian dish that can be consumed by itself or with steaming rice. Partner it up with a vegetable stir-fry, steaming rice and a bit of ghee for a comforting and fulfilling meal. Serve hot.
HAPPY COOKING WITH HOMECOOKING
ENJOY OUR RECIPES
WEBSITE:
http://www.21frames.in/homecooking
FACEBOOK -
https://www.facebook.com/HomeCookingShow
YOUTUBE:
https://www.youtube.com/user/VentunoHomeCooking
INSTAGRAM -
https://www.instagram.com/homecookingshow
A Ventuno Production :
http://www.ventunotech.com