4 years ago
Home Cooking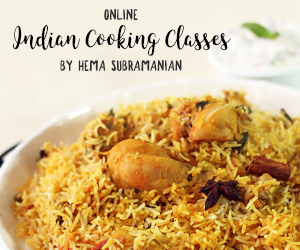 4 years ago
|
Home Cooking
DESCRIPTION
TOMATO SOUP | Veg. Soups
The best way to start off any meal is with some hot and spicy soup. And the creamy texture of the Tomato Soup is a favourite of everyone! But different restaurants offer different tastes. Haven't found your taste yet? You can always try out new places. Or, you can make your own. Here is a little recipe for you to try out and experiment with. Alter the quantity of the spices to your liking, and voila! You've found the one that satisfies your taste buds.
Ingredients
Butter - 1 tbsp
Bay leaf - 1
Few cloves of chopped Garlic
Onion - 1 no. chopped
Salt to taste
Pepper - 1 tsp.
Tomatoes - 7 no.'s (Blanched & skinned)
Water - 1 cup
Sugar - 1/2 tsp.
Supplies:
Buy pan -
https://goo.gl/bM6tXi
Preparation:
1. Take the tomatoes and drop them in hot boiling water for some time.
2. Around 15 or 20 minutes later, remove the tomatoes from the hot water and immediately drop them in cold water.
3. Once the tomatoes are blanched, carefully peel off the skin.
4. Grind these blanched tomatoes into a thick puree.
Method:
1. Take a deep pan and add the Butter. Once the butter melts completely, add a bay leaf, some chopped garlic & chopped onions to the pan.
2. Season it with some salt and pepper. Sauté the ingredients on a low flame.
3. Add the tomato puree to the pan once the onions turn transparent.
4. Add a cup of Water and check for seasoning.
5. Add a little sugar to balance the flavours.
6. Let the soup simmer for 10-15 minutes on a medium-low flame.
7. Finally remove the Bay leaf and serve the soup hot with a dollop of Butter & Croutons.
Visit our website –
http://www.21frames.in/homecooking
Follow us on Facebook –
https://www.facebook.com/HomeCookingShow
Follow us on Instagram –
https://www.instagram.com/homecookingshow/
Follow us on Twitter –
https://twitter.com/VentunoCooking
Subscribe to us on YouTube –
https://www.youtube.com/user/VentunoHomeCooking
A Ventuno Production –
http://www.ventunotech.com