7 years ago
Home Cooking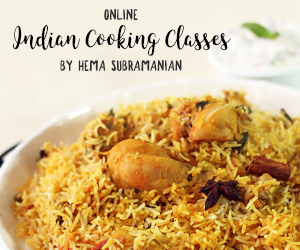 7 years ago
|
Home Cooking
DESCRIPTION
Chickpeas adds a nice texture to the beans and the generous splash of olive oil and lemon juice brings out all the great veggie flavors.
Ingredients
Boiled Double bean - 50 gms
Boiled Chickpeas - 50 gms
Onion - 1 chopped
Tomato - 1 chopped
Green Bell pepper - 1
A few Coriander leaves
A few Garlic cloves chopped
Pepper - 1/4 tsp
Extra Virgin Olive Oil - 2 tsp
Salt to taste
A juice of lemon
Method:
1. For salad dressing: Mix the juice of lemon with olive oil, garlic cloves, pepper and salt. Gently
mix it.
2. In a bowl, add the double beans, chickpeas, onions, tomatoes and capsicum .Mix well.
3. Add the salad dressing to the vegetables.
4. Add the coriander leaves.
5. Refrigerate for 10 minutes and serve.
Like us on FACEBOOK -
https://www.facebook.com/HomeCookingShow
Follow us on TWITTER -
https://twitter.com/VentunoCooking
Subscribe to YouTube -
http://www.youtube.com/user/VentunoHomeCooking
A Ventuno Production :
http://www.ventunotech.com