6 years ago
Home Cooking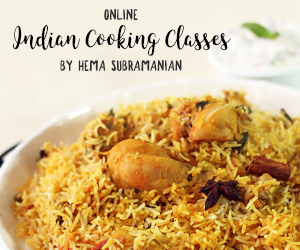 6 years ago
|
Home Cooking
DESCRIPTION
Ulli Theeyal | Curry
Just like how kuzhambu is a trademark south-Indian dish, Theeyal is a trademark Kerala dish that is very popular among the natives. It is a traditional dish that is cooked in several varieties. One such variety of this dish is the Ulli Theeyam that goes well with rice. It is a tasty curry that can be cooked by following just a few simple and easy steps. And, most importantly, it is not time consuming either.
Ingredients:
For Masala
Coconut oil - 1 Tsp.
Coriander seeds - 2 Tbsp.
Red chili - 7 to 9 no.'s
Grated Coconut - 1/2 cup
For Gravy
Ghee - 2 Tsp.
Coconut oil - 2 Tsp.
Urad Dal - 1 Tsp.
Mustard seeds - 1 Tsp.
Shallots/Ulli - 1 cup thinly sliced
Few Curry leaves
Few whole shallots/ulli
Few cloves of Garlic (optional)
Grounded Masala powder - 4 Tsp.
Turmeric powder - 1/4 Tsp.
Chili powder - 2 Tsp.
Thick Tamarind Puree - 1/2 cup
Water
Diluted Coconut milk - 1 cup
Thick Coconut milk - 1 cup
Supplies:
Buy Mixer –
https://goo.gl/oCa54t
Buy Pan –
https://goo.gl/TqvZiL
Buy Ghee –
https://goo.gl/xJhnNv
Buy Coconut Oil –
https://goo.gl/yhRKLK
Preparation:
Coconut Milk:
1. Cut a coconut into small pieces and grind it in a mixer or grate it.
2. Take this thinly grated or grounded coconut and, using a clean muslin cloth, drain it. This is your first coconut milk (thick).
3. Now, add a little water to the coconut and drain again. This is the second diluted coconut milk. Make sure to repeat until all the milk has been drained from the coconut.
Grounded Masala:
1. Take a wide pan, pour a little oil and add some coriander seeds. Roast them until they turn brown.
2. Once they turn brown, take it off the stove. Now, add the red chillies and roast them. Add these to the coriander seeds as well.
3. Now, add a little coconut oil and roast the fresh grated coconut in the pan. Add this to roasted seeds and chillies.
4. Let the mixture sit for a while. Once the mixture has cooled down, grind it to a fine powder using a mixer. Do not add any water to this mixture.
Method:
1. In a wide pan, add a little bit of ghee and coconut oil. Add some urad dal and mustard seeds to the pan.
2. Once the seeds start splattering, add the thinly sliced shallots to the pan and sauté. Add a few curry leaves, a few whole shallots and a few cloves of garlic (optional). Sauté until the shallots turn into a nice golden brown colour.
3. Now, add four teaspoons of the grounded masala powder to the pan and mix well.
4. Add turmeric powder, chilli powder, tamarind puree (thick), and a little water. Mix well.
5. Season it with some salt and let the dish cook for about 10 minutes.
6. Now, keeping the flame low, add a cup of diluted coconut milk and mix well.
7. After a minute, add another cup of thick coconut milk to the pan. Stir it gently.
8. After about a minute, turn off the stove. Do not bring this dish to a boil.
9. Voila! Your Ulli Theeyal is ready.
Best With:
This dish is a great companion for steaming rice, added with a bit of ghee. It is perfect when sided with coconut rice. Serve hot.
Visit our website –
http://www.21frames.in/homecooking
Follow us on Facebook –
https://www.facebook.com/HomeCookingShow
Follow us on Instagram –
https://www.instagram.com/homecookingshow/
Follow us on Twitter –
https://twitter.com/VentunoCooking
Subscribe to us on YouTube –
https://www.youtube.com/user/VentunoHomeCooking
A Ventuno Production –
http://www.ventunotech.com