8 years ago
Home Cooking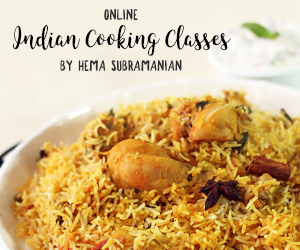 8 years ago
|
Home Cooking
DESCRIPTION
VADA CURRY GRAVY | Main Course - Side Dish
Vada is a south Indian dish that is nothing but crispy round disk-shaped fritters made using lentils like Urad dal or Chana dal. These vada's are one of the most popular South Indian Dishes that is served as breakfast or as snacks. Many have them either with Tiffin Sambar or with Coconut Chutney. Some prefer to have them plain. A favourite dish of many, it is obvious that people would experiment with this dish. I did too. And one of the results of lots of experimenting by different people is this tasty Curry Gravy! Learn how to make this delish curry gravy by following these few simple steps.
Ingredients:
For vada:
Chana dal - 1 cup
Salt to taste
A little water (if required)
Oil for frying
For curry:
Oil - 1 Tbsp.
Onion - 3 chopped
Green chilli - 2 thinly sliced
Fennel seeds- 1/2 Tsp.
Cinnamon stick
Cloves
Bay leaf
Cardamom
Garlic - 6 to 7 cloves chopped
Turmeric powder - 1/4 Tsp.
Sambar powder - 2 Tsp.
Salt to taste
A few Chopped Coriander leaves
A few Curry leaves
Method:
1. Soak the Channa dal in water for at least 3 hours & drain the water.
2. In a mixer jar, add soaked channa dal, salt, a little water (about 1-2 Tsp.'s) and grind into a coarse mixture.
3. Now, heat some oil in a large pan for deep frying.
4. Taking some coarse mixture in your hands, flatten it into patties by patting it gently.
5. Deep fry them in the oil and keep them aside. Your fried vada's are ready!
6. The next step is to make the curry. Take a deep pan and add oil, cinnamon stick, cloves, bay leaf, cardamom pods, fennel seeds, onion, green chilli, garlic and curry leaves to the pan. Saute it for a few minutes.
7. Add turmeric powder, sambar powder and salt to the pan. Mix well.
8. Now, add the fried vada's by breaking it into pieces. Pour enough water into the pan and cook it for about 15 to 20 minutes on a medium flame.
9. Boil until the vada's get soft and gets absorbed well in the gravy. Stir in such a way to mash it if needed to get a thick curry. Garnish with coriander leaves and curry leaves.
10. If you like a gravy consistency, you can turn off the stove at that point. I not, let it cook until all the moisture gets absorbed by the Vada's.
Tips:
The healthier option is to steam the vada instead of frying them.
You can have it plain if you wish to, or as a side dish with any Indian Breads like Rotis, Chapattis, Paratha's, etc. and any rice.
Visit our website –
http://www.21frames.in/homecooking
Follow us on Facebook –
https://www.facebook.com/HomeCookingShow
Follow us on Instagram –
https://www.instagram.com/homecookingshow/
Follow us on Twitter –
https://twitter.com/VentunoCooking
Subscribe to us on YouTube –
https://www.youtube.com/user/VentunoHomeCooking
A Ventuno Production :
http://www.ventunotech.com