5 years ago
Home Cooking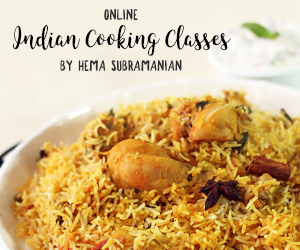 Vankaya Gujju Kura (Brinjal/Eggplant Curry)
5 years ago
|
Home Cooking
DESCRIPTION
VANKAYA GUJJU KURA | Main Course - Side Dish
Gutti Vankaya Kura is a traditional Andhra-style brinjal curry that packs a gastronomical delight with strong Indian spices and a coastal hint with coconut paste. The dish features whole small brinjals slit halfway to allow a good amount of the gravy and spices to seep through the vegetable. The dish is best had with rice or pulao. Follow the steps below to make an authentic gutti vankaya kura at home!
Ingredients:
Brinjal - 250 grams
Water
Rock Salt
For Pound Masala
Ginger
Garlic
Green chilli - 4 no.'s small
Grated Coconut - 1 Tbsp.
Oil - 2 Tbsp.
Mustard seeds - 1/4 Tsp.
Cumin seeds - 1/4 Tsp.
Urad dal - 1/4 Tsp.
Red chilli - 2 no.'s
Onion - 2 no.'s chopped
Tomato - 2 no.'s chopped
Turmeric powder - 1/2 Tsp.
Chili powder - 2 Tsp.
Salt to taste
Curry leaves
Coriander leaves
Method:
1. Tip: To the water, add some rock salt, and when you cut the brinjals, immediately drop them into salted water.
2. Pound ginger, garlic, green chilli and grated coconut together.
3. Heat some oil in a wide saucepan. Add ingredients for tempering, i.e. mustard seeds, cumin seeds, urad dal and red chilli.
4. Once the mustard seeds start splattering add onions and saute till the onions turn brown in colour.
5. Now, add the chopped tomatoes and saute them till the dish becomes mushy.
6. Add the pounded masala and mix well.
7. Then, add turmeric powder, chili powder, salt and mix well.
8. Add the sliced brinjals and mix well. Close and cook for 20 minutes or until brinjal is cooked.
9. Finally, garnish it with curry leaves and chopped coriander leaves.
10. Serve hot with steaming rice.
Visit our website –
http://www.21frames.in/homecooking
Follow us on Facebook –
https://www.facebook.com/HomeCookingShow
Follow us on Instagram –
https://www.instagram.com/homecookingshow/
Follow us on Twitter –
https://twitter.com/VentunoCooking
Subscribe to us on YouTube –
https://www.youtube.com/user/VentunoHomeCooking
A Ventuno Production :
http://www.ventunotech.com