4 years ago
Home Cooking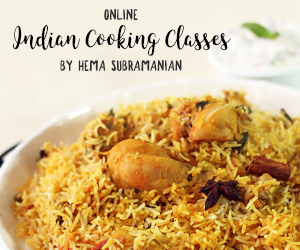 4 years ago
|
Home Cooking
DESCRIPTION
Veg Crispy
#VegCrispy #VegStarters #Snacks
Veg Crispy is a choice of mixed vegetables ranging from baby corn, capsicum, cauliflower, and carrots to anything you want to eat that are batter fried and then tossed in a spicy sauce. It is a perfect starter for any party or gathering because there is something in it for everybody. Since it is juicy, loaded with sauces, spicy and bursting with flavours, it is an instant hit with both kids and adults.
Prep time: 10 mins
Cook time: 20 mins
Number of Servings: 4-5 persons
Ingredients
Potato - 1 No.
Carrot - 1 No.
Green Capsicum - 1/2 No.
Red Capsicum - 1/2 No.
Yellow Capsicum - 1/2 No.
Baby Corn - 4 Nos
Cauliflower Florets - 1 Cup
To Make Batter
Corn Flour - 1/2 Cup
Maida - 1/2 Cup
Salt - 1 Tsp
Chili Flakes - 1 Tsp
Pepper
Water
To Make Sauce
Oil - 1 Tsp
Garlic - 5 Nos Chopped
Spring Onion Whites
Vinegar - 2 Tsp
Schezwan Sauce - 2 Tbsp
Tomato Ketchup - 2 Tsp
Chili Flakes - 1 Tsp (Optional)
Water - 1 Tbsp
Spring Onion Greens
Method:
1. In a bowl, add maida, cornflour, pepper, salt, ginger garlic paste, red chili flakes, schezwan sauce and water
2. Add the vegetables into the batter and toss it to coat the vegetables
3. Heat some oil and deep fry the vegetables till they are crispy and cooked
4. Heat a pan with some oil, saute garlic, spring onions
5. Add in the sauces and chili flakes and mix well
6. Add the fried vegetables and add some spring onion greens
7. Serve it hot
You can buy our book and classes on
http://www.21frames.in/shop
HAPPY COOKING WITH HOMECOOKING
ENJOY OUR RECIPES
WEBSITE:
http://www.21frames.in/homecooking
FACEBOOK -
https://www.facebook.com/HomeCookingShow
YOUTUBE:
https://www.youtube.com/user/VentunoHomeCooking
INSTAGRAM -
https://www.instagram.com/homecookingshow
A Ventuno Production :
http://www.ventunotech.com