4 years ago
Home Cooking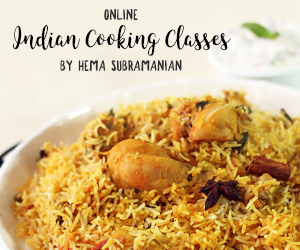 4 years ago
|
Home Cooking
DESCRIPTION
Vegetable Nuggets

Ingredients:

To make Vegetable Masala:
Oil - 1TBSP
Onion - 1 No. Finely Chopped
Green Chillies - 2 Nos. Finely Chopped
Carrot - 1 No.
Beans
Peas - 1/2 CUP Cooked
Kashmiri Red Chilli Powder - 1 TSP
Coriander Powder - 1 TSP
Cumin Powder - 1/2 TSPGaram Masala Powder - 1/2 TSP
Salt - 1 TSP
Amchur Powder - 1/2 TSP
Potatoes - 4 Nos. Boiled
Paneer - 100 GMS
Coriander Leaves

To make Batter:
Corn Flour - 1TBSP
Madia - 2 TBSP
Salt - 1/4 TSP
Pepper
Water

Corn Flakes to coat the Veg Nuggets
Oil for Deep Frying

Method:

Heat a pan with some oil, add onions, green chili and saute
Add the vegetables and saute
Add the spice powders, salt and saute well
Add the boiled potatoes and mash them
Add paneer into the masala
Finally add coriander and mix well
Flatten it on a plate and let it come to room temperature
Refrigerate it for 30 mins
Take the masala out and cut them into cylindricals shapes or any desired shape
Mix corn flour, maida, pepper, salt
Add water and make it into a thin batter
Dip the veg nuggets into the batter and dip them into crushed cornflakes and set them aside
Freeze them for 5 mins
Heat some for deep frying and add the veg nuggets
Deep fry them till they golden brown color on all sides
Serve them hot with ketchup or mayo.