4 years ago
Home Cooking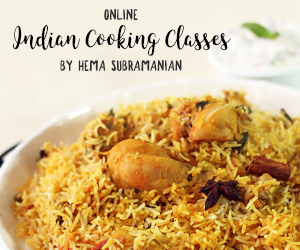 4 years ago
|
Home Cooking
DESCRIPTION
3 Vegetarian Starters/ Appetisers
#PopcornCauliflower #PotatoCroquettes #Mushroom65
Popcorn Cauliflower
Ingredients
Cauliflower Pieces
Bread Crumbs
Oil
For Batter
Yogurt - 1/4 Cup
Mixed Herbs - 1 Tsp
Maida / All Purpose Flour - 3 Tsp
Hot sauce - 2 Tsp
Pepper
Salt
1. Firstly, cut the cauliflower into small florets
2. Now blanch the cauliflower florets in hot water for 2 minutes
3. Strain the cauliflower and keep it aside
4. Now, to make the batter, take a bowl and add yogurt, salt, mixed herbs, pepper, all purpose flour and hot sauce
5. Mix the batter evenly till you get a uniform thin batter
6. Take the blanched cauliflower florets and dip it in the batter and roll it in the bread crumbs
7. Heat a pan with oil
8. Once the oil is hot, slowly add in the dipped and coated cauliflower florets into the oil
9. Fry it till they are golden brown in color
10. Your hot and crispy Popcorn cauliflower is ready to be served.
11. You can serve this with any dip on the side or can be had by itself
Potato Croquettes
Ingredients
Oil
Potato - 4 nos
Cheddar Cheese
Milk - 3 Tbsp
Corn flour - 2 Tsp
Maida - 1 Tsp
Bread Crumbs
Coriander leaves
Pepper
Salt to taste
Method:
1. Boil the potatoes and peel the skin
2. In a large bowl, mash the potatoes finely
3. Add salt, pepper, and finely chopped coriander leaves
4. Mix everything evenly
5. Take a small size of the mixture and stuff a cheddar stick into it
6. Make a mixture of milk, corn flour, and maida and dip the potatoes into this
7. Roll the potato logs in breadcrumbs and refrigerate it for about 15 minutes
8. Heat a pan with oil and shallow fry the potatoes
9. Fry them till they are golden brown in color and are crispy on the outside
10. Your delicious Potato Croquettes are ready to be served hot with any sauce or dip.
Mushroom 65
Mushroom 65 is a pure delight for all the mushroom lovers. It is a twist to the Gobi 65 that is widely available. Mushroom 65 has a crispy outside and a soft inside. Pair it with ketchup or mint chutney as you desire.
Ingredients
Mushroom - 200 gms
Oil for deep frying
For Batter
Besan/Gram flour - 2 Tbsp
Corn flour - 1 1/2 Tbsp
Rice flour - 1 Tbsp
Chili powder - 2 Tsp
Coriander powder - 1 Tsp
Pepper powder - 1/2 Tsp
Garam Masala - 1 Tsp
Ginger garlic paste - 1 Tsp
Salt to taste
Water
Method
1. In a bowl, add Besan/Gram flour, Corn flour, Rice flour, Chili powder, Coriander powder, Pepper powder, Garam Masala, Ginger garlic paste, Salt, and Water
2. Mix everything well until there are no limps. You can use a whisk if you prefer.
3. Clean the mushrooms and add the mushrooms in the batter
4. Heat some oil for deep frying
5. Coat the mushrooms well in the batter and deep fry them
6. Fry them until golden brown
7. Serve them hot
You can buy our book and classes on
http://www.21frames.in/shop
HAPPY COOKING WITH HOMECOOKING
ENJOY OUR RECIPES
WEBSITE:
http://www.21frames.in/homecooking
FACEBOOK -
https://www.facebook.com/HomeCookingShow
YOUTUBE:
https://www.youtube.com/user/VentunoHomeCooking
INSTAGRAM -
https://www.instagram.com/homecookingshow
A Ventuno Production :
http://www.ventunotech.com