4 years ago
Home Cooking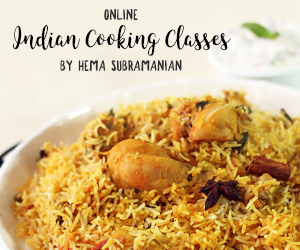 4 years ago
|
Home Cooking
DESCRIPTION
Vegetable Bonda
#VegetableBonda #Snacks #Teatimesnacks #eveningsnack
Vegetable Bonda is a classic evening snack. It has a tasty vegetable filling coated with a crispy layer of gram flour batter. Serve the bondas hot with sambar or chutney.
Ingredients
To Make Filling
Oil - 2 Tsp
Mustard Seeds - 1/4 Tsp
Cumin Seeds - 1/2 Tsp
A Pinch Of Asafoetida Powder
Onion - 1 No. Finely Chopped
Green Chili - 2 Nos Finely Chopped
Chopped Ginger
Few Curry Leaves
Carrot - 1 No. Chopped
French Beans
Salt - 1 Tsp
Turmeric Powder - 1/4 Tsp
Chili Powder - 1/2 Tsp
Boiled Potatoes - 5 Nos
Boiled Green Peas - 1/2 Cup
Juice Of 1/2 Lemon
Coriander Leaves
To Make Batter
Besan Flour - 1/2 Cup
Rice Flour - 1 1/2 Tbsp
Salt - 1/4 Tsp
Chili Powder - 1/4 Tsp
Water
Oil For Deep Frying
Method:
1. Boil the potatoes and peel them and cut them
2. Boil some peas and keep it aside
3. Heat a pan with some oil
4. Add mustard seeds, cumin seeds, asafoetida powder and roast them
5. Once the mustard seeds splutter, add the onions, green chilies, curry leaves and ginger and saute them
6. Add carrots, beans, salt and add some water and cook them
7. Once the vegetables are cooked, add turmeric powder, red chili powder and mix well
8. Add boiled potatoes, and boiled peas and mix it
9. Add coriander leaves and lemon juice and turn off the stove and let the filling come to room temperature
10. Take a bowl, add the gram flour, rice flour, salt, red chili powder and add water and mix well
11. Make a thick batter
12. Meanwhile, heat some oil for deep frying
13. Make small balls of the filling, dip the filling into the batter
14. Now drop the batter coated filling into the hot oil
15. Fry the bondas till they are golden brown on all sides and cooked on the inside
16. Serve the Vegetable Bondas hot with some chutney.
You can buy our book and classes on
http://www.21frames.in/shop
HAPPY COOKING WITH HOMECOOKING
ENJOY OUR RECIPES
WEBSITE:
http://www.21frames.in/homecooking
FACEBOOK -
https://www.facebook.com/HomeCookingShow
YOUTUBE:
https://www.youtube.com/user/VentunoHomeCooking
INSTAGRAM -
https://www.instagram.com/homecookingshow
A Ventuno Production:
http://www.ventunotech.com