6 years ago
Home Cooking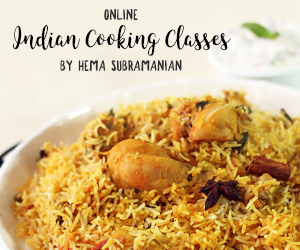 6 years ago
|
Home Cooking
DESCRIPTION
Vegetable Momos
Ingredients
All purpose flour/Maida - 1 cup
Salt - 1/2 tsp
Oil - 2 tsp
Water
Oil - 1 Tbsp
Onion - 1 no. chopped
Chopped Garlic
Chopped Ginger
Chopped Capsicum
Carrot - 1 no. grated
Cabbage - 1/2 no. finely grated
Salt to taste
Pepper - 1 tsp
Vinegar - 1 tsp
Dark Soy sauce - 1 tsp
Chopped Coriander leaves
Method:
For Dough:
1. Take a bowl add all purpose flour (maida), salt, oil and add little water. Start kneading it for 5 minutes.
2. After kneading it, just cover the dough and let it sit for 30 minutes.
For Vegetable Fillings:
1. Heat a wide sauce pan, add oil, onion, garlic, ginger and saute till the onion becomes transparent.
2. Add capsicum, carrot, cabbage, salt, pepper, vinegar, dark soy sauce, coriander leaves and mix it all together. Let it come to a room temperature.
To make momos:
1. Roll the dough in to a small balls.
2. Spread very little dry dough and start rolling dough balls in to flat.
3. Take the vegetable fillingd and keep it in the center.
4. Start folding the dough in to a small pleats by holding it.
5. Close and twirl the top edge of the momo.
6. For a crescent shape momos, start pleating from one side alone and seal both the edges by pressing it gently.
7. Steam the momos for 10 minutes.
Soft and delicious momos are ready to taste!
WEBSITE:
http://www.21frames.in/homecooking
FACEBOOK -
https://www.facebook.com/HomeCookingShow
INSTAGRAM -
https://www.instagram.com/homecookingshow
TWITTER -
https://twitter.com/VentunoCooking
A Ventuno Production :
http://www.ventunotech.com