3 years ago
Home Cooking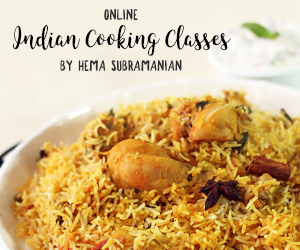 3 years ago
|
Home Cooking
DESCRIPTION
VEGETABLE NOODLES | Main Course
Vegetable Noodles is an insanely popular Indo-Chinese dish that is filled with the heavenly goodness of various vegetables rich various healthy nutrients as well as the slurping delight that is noodles! In this day, it would be difficult to find a person who doesn't like noodles, be it of any kind. I guess that is why the sales of instant noodles never fall. But, those instant noodles aren't exactly healthy, and the noodles we get at hotels and restaurants, while filled with vegetables, we have no idea how healthy or harmful the sauces and spices they use are. And who knows how hygienic the work place is. But, vegetable noodles is a dish one simply cannot give up on, no matter how costly or unhygienic. Hence why, I am here, sharing a simple and easy recipe to make this delightfully delish dish at home.
Ingredients:
For cooking noodles
Water
Salt
Noodles - 200 grams
Little Oil
For vegetable noodles
Sesame oil - 2 Tbsp.
Few sliced Garlic
Few sliced Ginger
Green chili - 2 no.'s sliced
Onion - 1 no.
Carrot (thinly sliced)
Green beans (sliced)
Cabbage (shredded)
Red, Green & Yellow bell peppers
Spring Onion whites
Salt
Pepper - 1 Tsp.
Soy sauce - 2 Tsp.
Vinegar - 2 Tsp.
Chili sauce - 3 Tsp.
Cooked Noodles
Spring Onion Greens
Preparation:
1. Take a large pot and pour enough water on it and placing it on the stove, bring the water to a boil.
2. Add a little salt (app. ½ or 1 tsp. – as per your preference) and a packet of noodles (app. 200 grams) to the pot.
3. Once the noodles are soft and completely cooked, strain it. Drizzle a little oil on it to avoid them sticking together and keep it aside.
Method:
1. Take a wok or a wide sauce pan and pour a little sesame oil in it.
2. Add a few cloves of garlic that have been thinly sliced, a piece of ginger thinly sliced, 2 green chillies thinly sliced and an onion thinly sliced.
3. Sauté for a few minutes. Now add the vegetables, i.e., carrots, green beans and cabbage. Sauté them for about two minutes.
4. Now, add the thinly cut up bell peppers and mix well.
5. Add the spring onion whites and give it a quick stir.
6. Now, add the seasoning to the vegetables, i.e., add salt, pepper, soya sauce, vinegar and chilli sauce. Mix all these together so that the vegetables are evenly seasoned.
7. Finally, add the cooked noodles to the pan and mix them well until all the spices, vegetables and noodles blend together well.
8. Garnish with some chopped spring onion greens. Your Vegetable Noodles are now ready to be served!
Best with:
Place this dish on the table accompanied with some tomato sauce or spicy tomato-chilli sauce and serve hot to your family, friends or guests.
Visit our website –
http://www.21frames.in/homecooking
Follow us on Facebook –
https://www.facebook.com/HomeCookingShow
Follow us on Instagram –
https://www.instagram.com/homecookingshow/
Follow us on Twitter –
https://twitter.com/VentunoCooking
Subscribe to us on YouTube –
https://www.youtube.com/user/VentunoHomeCooking
A Ventuno Production –
http://www.ventunotech.com