5 years ago
Home Cooking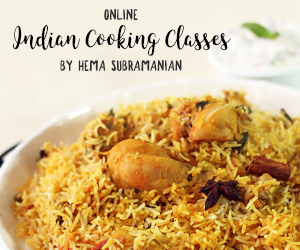 5 years ago
|
Home Cooking
DESCRIPTION
Vegetable Pakora
Everyone loves a good hot and crispy pakora during the evenings with a nice cup of tea. We would have done pakoras with onions but today am going to show you a recipe with mixed vegetables. This pakora is really tasty and also very healthy. Do try the recipe in your kitchen and let me know how it turned out in the comments section below.
Ingredients
Sliced Onion
Shredded Cabbage
Sliced Carrot
Sliced Beans
Bell Pepper(Green, Yellow & Red Capsicum)
Coriander leaves
Salt
Turmeric powder - 1/2 tsp
Red Chili powder - 3 tsp
Ginger Garlic paste - 1 tsp
Rice flour - 1 tbsp
Gram flour - 1 cup
Water
Oil
Method
1. In a large bowl, add the finely sliced onions, cabbage, carrots, beans, capsicums and coriander leaves.
2. Now add some salt, turmeric powder, chili powder, ginger-garlic paste
3. Mix the mixture evenly
4. Now add the rice flour and the gram flour and give it a good mix
5. Sprinkle some water over the pakora mixture and mix it
6. Now make small balls with the pakora mixture
7. In a large frying pot, heat some oil
8. Once the oil is heated, drop in the pakora mixture one by one and fry it evenly
9. Cook it till the pakoras become golden in color.
10. Once the pakoras turn in golden in color, take them out
11. You can serve them hot with chutneys or sauce.
WEBSITE:
http://www.21frames.in/homecooking
FACEBOOK -
https://www.facebook.com/HomeCookingShow
INSTAGRAM -
https://www.instagram.com/homecookingshow/
TWITTER -
https://twitter.com/VentunoCooking
A Ventuno Production :
http://www.ventunotech.com