5 years ago
Home Cooking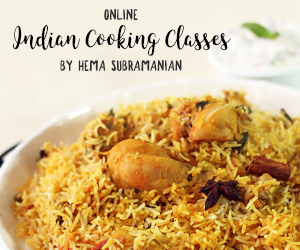 5 years ago
|
Home Cooking
DESCRIPTION
Vegetable Stew
Ingredients:
Oil - 1 1/2 tbsp
Bay Leaf - 2 nos
Cinnamon - 1 stick
Cloves - 3 to 4
Cardamom - 3 nos
Onion - 1 no. thinly sliced
Green Chilis - 3 nos slit
Potato - 1 no.
Carrot - 1 no.
Few Beans
Cauliflower
Green peas
Diluted Coconut Milk (Thin)
Concentrated Coconut Milk (Thick)
Few Curry Leaves
Salt to taste
Method:
Take a deep sauce pan. Pour 1 1/2 tbsp of oil.
Add bay leaf,piece of cinnamon,few cloves and 3 cardamom.
To this, add 1 sliced medium sized onion and 3 slit large green chilis and stir well.
Once the onions are transparent, add one evenly cut-up vegetables (potato, carrot, beans, cauliflower florets and green peas). Add salt to this and stir well.
Pour the diluted coconut milk to cook the vegetables.
Pour water and then add curry leaves. Close the pot and let it cook for 15 to 20 mins or till vegetables cooked completely.
Finally pour thick coconut milk.
Keep it on low flame and cook for a 30 seconds and turn off the stove.
Side dish for Stringhoppers (Idiyappam),Appam or Dosa.
WEBSITE:
http://www.21frames.in/homecooking
FACEBOOK -
https://www.facebook.com/HomeCookingShow
INSTAGRAM -
https://www.instagram.com/homecookingshow/
TWITTER -
https://twitter.com/VentunoCooking
A Ventuno Production :
http://www.ventunotech.com