4 years ago
Home Cooking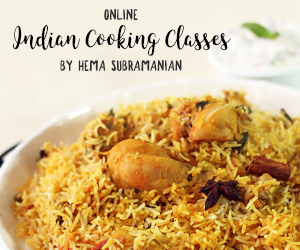 Vegetable Yakhni Pulao in Telugu
4 years ago
|
Home Cooking
DESCRIPTION
Vegetable Yakhni Pulao
Ingredients:
Ghee - 3 Tsp
Bay leaves
Shahjeera - 1 Tsp
Ginger Garlic paste - 1 1/2 Tsp
Yogurt - 1/2 cup
Soaked Basmati rice - 250ml cup
Green chilli - 2 nos
Fried onions
Mint leaves
Roasted cashew nuts
Water
Cauliflower - 1/2 no
Beans
Carrot - 1 no
Peas
Cinnamon
Cloves
Cardamom
Maze
Salt
Vegetable Yakhni Pulao in English:
https://goo.gl/nNSnPH
Vegetable Manchurian recipe:
https://goo.gl/aAfkjt
Vegetable Noodles recipe:
https://goo.gl/KqqfpD
You can buy our book and classes on
http://www.21frames.in/shop
Method:
For Yakhni (Vegetable stock):
1. Take a pan, add some water, cauliflower, beans, carrot and peas. Let it boil.
2. Take a muslin cloth add cinnamon, cloves, cardamom and maze. Tie the cloth like a pouch and input it in the vegetable.
3. Add salt and close the lid. Cook the vegetable for 10 minutes till the vegetables are 3/4th done.
4. After 10 minutes strain the water and keep it aside. That is the yakhni for pulao.
For Pulao:
1. Heat a pot add ghee, bay leaves, cinnamon, cardamom and cloves.
2. Now, add Shahjeera and ginger garlic paste. Saute well till the raw smell goes off.
3. Add yoghurt and the cooked vegetables and mix it well.
4. Add soaked basmati rice and yakhni (vegetable stock).
5. Add salt, slit green chilli and close the lid. Let the rice gets cooked.
6. Garnish it with fried onions, fresh mint leaves and roasted cashew nuts.
Serve this delicious vegetable yakhni pulao with onion or cucumber raitha!
#VegetableYakhniPulao #YakhniPulao #recipes #homecooking
HAPPY COOKING WITH HOMECOOKING
ENJOY OUR RECIPES
WEBSITE:
http://www.21frames.in/homecooking
FACEBOOK -
https://www.facebook.com/HomeCookingShow
INSTAGRAM -
https://www.instagram.com/homecookingshow
A Ventuno Production :
http://www.ventunotech.com