3 years ago
Home Cooking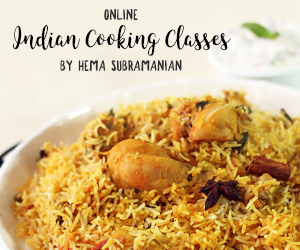 3 years ago
|
Home Cooking
DESCRIPTION
It's a recurring problem, trying to come up with side dishes for our meals. And knowing what goes along with which dish is no easy task either. But, Vendakka Mezhukkupuratti, or ladies finger stir-fry, is a Kerala dish that goes along perfectly with any dish, be it a south Indian rice-based dish or north Indian chapattis. Here is a simple recipe to this amazingly delish dish, for you all to try out.
Prep time: 10 mins
Cook time: 25 minutes
Number of servings: 4 persons
Stuffed Lady's Finger: https://bit.ly/2rfxhLt
Masala Lady's Finger: https://bit.ly/2FtbPYq
Ingredients
Coconut oil - 2 Tbsp.
Urad Dal - 1/2 Tsp.
Mustard seeds - 1/2 Tsp.
Shallots - 1 cup thinly sliced
Few Curry leaves
Green chillies - 3 no.'s
Turmeric powder - 1/4 Tsp.
Chili powder - 2 Tsp.
Vendakka/Bhindi/Ladies finger - 500 grams
Salt to taste
Chopped Garlic
Grated Coconut
Method
1. Place a wide saucepan on the stove and pour a little coconut oil in it. Add urad dal and mustard seeds to the oil.
2. Once the mustard seeds start splattering, add a cup of thinly sliced shallots and curry leaves to the pan.
3. Sauté for a few seconds, and then add the sliced green chillies to the pan. You can increase or decrease the number of chillies according to your taste.
4. Saute until the onions turn transparent. Now, add turmeric powder and chilli powder and stir well.
5. Now, add the sliced up ladies finger (Vendakka/bhindi) to the pan and mix well. After about two minutes, add salt and mix again.
6. Now, cover the pan with a lid. Keeping the flame low, leave the pan on the stove for about 15 minutes until the vegetables are completely cooked.
7. While the vegetables are on the stove, crush a few cloves of garlic and finely chop them to be added to the dish and grated coconut to the dish and stir gently. Remove the pan from the stove top.
Your Vendakka Mezhukkupuratti is ready to be devoured. Serve it hot, as a side dish to any meal and enjoy a happy meal with your family and friends.
Tips:
Select tender ladies fingers for a better taste and texture.
Thinner green chillies are usually spicier than the others. So, if you are secretly a spicy food lover, go for those thin chillies.
WEBSITE -
http://www.21frames.in/homecooking
FACEBOOK -
https://www.facebook.com/HomeCookingShow
INSTAGRAM -
https://www.instagram.com/homecookingshow/
A Ventuno Production :
http://www.ventunotech.com