2 years ago
Home Cooking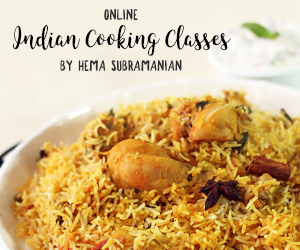 2 years ago
|
Home Cooking
DESCRIPTION
Ingredients

Walnuts - 1 Cup
Grated Coconut - 1 1/2 Cups
Brown Sugar - 1/4 Cup
Cardamom Powder - 1/2 Tsp
Milk - 1/4 Cup
Ghee - 1 Tsp

Method:
Add walnuts to a mixer jar. Pulse a few times and keep the coarse mixture aside.
To a pan, add ghee and then add freshly grated coconut.
Saute the grated coconut for about 2-3 mins.
Then add the ground walnut mixture to the pan.
Saute for a few minutes.
Then add the Cardamom powder, brown sugar and mix everything well.
Let the sugar dissolve fully and then pour the milk.
Keep stirring until this mixture becomes a nice sticky mass.
Let it cool down a bit and roll the laddoos. Keep them aside.
Take 1/2 cup of freshly grated coconut and spread it across a plate.
Roll the prepared laddoos in grated coconut.
Yummy Walnut Coconut Ladoos are ready to be served.