2 years ago
Home Cooking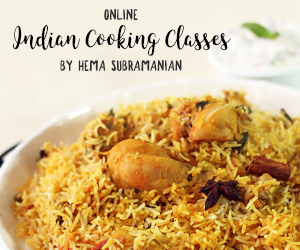 Walnut Sabudana Khichdi Virat Recipes Healthy Reicpes
2 years ago
|
Home Cooking
DESCRIPTION
Here is the link to Amazon HomeCooking Store where I have curated products that I use and are similar to what I use for your reference and purchase
https://www.amazon.in/shop/homecookin...
Ingredients
Sabudana - 1 Cup
Ghee - 1/2 Tsp
Walnuts - 1 Cup
Oil - 1 Tbsp
Cumin Seeds - 1 Tsp
Potato - 2 Nos Finely Chopped
Salt - 1/2 Tsp
Green Chili - 2 Nos Chopped
Curry Leaves
Roasted Walnuts
Ground Walnuts
Juice Of 1/2 Lemon
Coriander Leaves
METHOD:
Soak 1 cup of sabudana in 1 cup of water for about 6 hours
After about 6 hours, strain the sabudana to remove any excess water, and keep it aside
Heat a pan and add some oil
Add cumin seeds and roast them, add chopped potatoes and fry them well
After they have turned to a golden brown color, add salt, roasted peanuts and fry them well
Add green chilies, curry leaves and mix well
Add the soaked sabudana and mix well
Once most of the sabudana pearls turn translucent, add lemon juice and coriander leaves and mix well
Serve the Sabudana Khchidi hot with some curd.
You can buy our book and classes on
http://www.21frames.in/shop
HAPPY COOKING WITH HOMECOOKING
ENJOY OUR RECIPES
WEBSITE:
http://www.21frames.in/homecooking
FACEBOOK -
https://www.facebook.com/HomeCookingShow
YOUTUBE:
https://www.youtube.com/user/VentunoH...
INSTAGRAM -
https://www.instagram.com/homecooking...
A Ventuno Production :
http://www.ventunotech.com