3 years ago
Home Cooking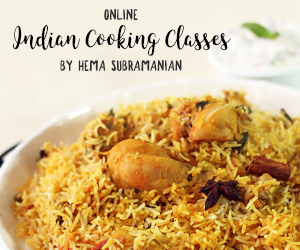 3 years ago
|
Home Cooking
DESCRIPTION
YAM FRY
Are you bored of eating those same vegetables and side dishes every day? Be it for lunch, brunch or dinner. Aren't you craving for something spicy by now? For something different? Something like chicken, mutton or yam? So, why not indulge your love? Here is a simple recipe for a special yam fry for you to try out.
Ingredients:
Yam
Buttermilk - 1 bowl
Salt
Turmeric powder - 3/4 Tsp
Chilli powder - 2 Tsp
Ginger Garlic paste - 1 Tsp
Water
Oil
Garlic Cloves
Curry leaves
Method:
1.Cut and remove the skin of the Yam using peeler or knife.
2.Take a bowl of diluted buttermilk, add a little salt and put the cut Yam pieces into the buttermilk and give it a quick wash for avoiding the mild irritation while having this
3.Remove the yam pieces from buttermilk and add into the clean water and wash it one more time. When pieces are clean, transfer it to another bowl of clean water.
4.Now, transfer the yam pieces to a wide saucepan and cook the yam until it is 3/4th cooked and not completely cooked.
5.Add some salt, 3/4 Tsp of Turmeric powder, 2 Tsp of Chilli powder, 1 Tsp of Ginger-Garlic paste and some Water until the pieces are completely immersed.
6.Close it and cook until it is 3/4th done.
7.Pour some Oil into a pan and Shallow fry the Yam pieces and keep it aside.
8.Remove the excess Oil from the pan, add some pound Garlic cloves, some curry leaves and drop the fried yam pieces and mix with it for flavor.
Yummy and fried Yam is ready to serve.
Watch more:
http://www.21frames.in/homecooking
Follow on Facebook:
https://www.facebook.com/HomeCookingShow
Follow on Instagram:
https://www.instagram.com/homecookingshow/
Follow us on Twitter:
https://twitter.com/VentunoCooking
Subscribe YouTube:
https://www.youtube.com/user/VentunoHomeCooking
A Ventuno Production:
http://www.ventunotech.com