5 years ago
Home Cooking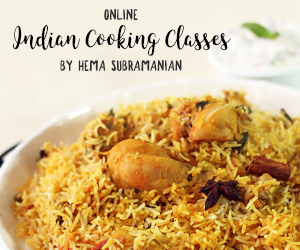 5 years ago
|
Home Cooking
DESCRIPTION
AKKHA MASOOR | Main Course
Are you one of those people who has a secret fetish for North Indian dishes? I know I am. But, making those buttery Naan or Paratha's isn't what is difficult. It is choosing which side dishes to prepare with these heavenly dish that puts us in a dilemma. The different types of dal never leads us wrong though. When it comes to Tandoori Naan's, the different North Indian dishes that are prepared using the different varieties of dal are the perfect side dish. Be it Dal fry, Akkha Masoor or just plain Moong Dal. The tantalizing aroma along with the spicy taste is sure to have you craving for more. Here is a simple recipe for making this heavenly dish.
Ingredients
Masoor Dal - 1 cup
Water
Oil
Ginger Garlic paste - 1 tsp.
Chopped Onion - 2 medium sized
Chopped Green Chili - 1 no.
Chopped Tomato - 2 small
Turmeric powder - 1/4 tsp.
Chili powder - 1 tsp.
Coriander powder - 1 tsp.
Cumin powder - 1 tsp.
Goda masala powder - 2 tsp.
Salt
Coriander leaves
Desi Ghee
Supplies:
Buy pan –
https://goo.gl/TqvZiL
Buy pressure cooker –
https://goo.gl/GsrKUQ
Method:
1. In a large bowl or container, take a cup of whole masoor dal (with skin) and wash it well in water.
2. Take a pressure cooker, add 1 & 1/2 cup of water and the washed masoor dal and pressure cook it for 3 to 4 whistles.
3. Now, in a sauce pan, pour a little oil and add 1 tsp. of Ginger Garlic paste, finely chopped onions, chopped green chili and sauté these ingredients well. Make sure to keep mixing as you add each ingredient.
4. Once the onions turn brown in colour and the raw smell of the ginger garlic paste goes off, add the finely chopped tomatoes, and mix well.
5. Add turmeric powder, chilli powder, coriander powder, and cumin powder to the pan and mix it well.
6. Add 2 tsp.'s of Goda masala powder and some salt to the pan and mix it well.
7. Now, add Cooked Masoor Dal to the pan and after giving it a stir, pour a little Water into the pan.
8. Let the dal simmer on a medium low flame for 10-15 minutes.
9. Finally, turn off the stove and garnish it with coriander leaves and desi ghee.
Best with:
Akkha Masoor dal is that side dish that tastes best when eaten hot. Serve your Akkha Masoor with some North Indian Naan or Chapati.
Watch how to make Goda Masala Powder -
http://www.21frames.in/watch/homecooking/goda-masala-powder
Watch how to make Masala Chapati -
http://www.21frames.in/watch/homecooking/masala-chapati
Watch how to make Tandoori Butter Naan -
http://www.21frames.in/watch/homecooking/butter-naan-without-yeast-tandoor
Visit our website –
http://www.21frames.in/homecooking
Follow us on Facebook –
https://www.facebook.com/HomeCookingShow
Follow us on Instagram –
https://www.instagram.com/homecookingshow/
Follow us on Twitter –
https://twitter.com/VentunoCooking
Subscribe to us on YouTube –
https://www.youtube.com/user/VentunoHomeCooking
A Ventuno Production –
http://www.ventunotech.com